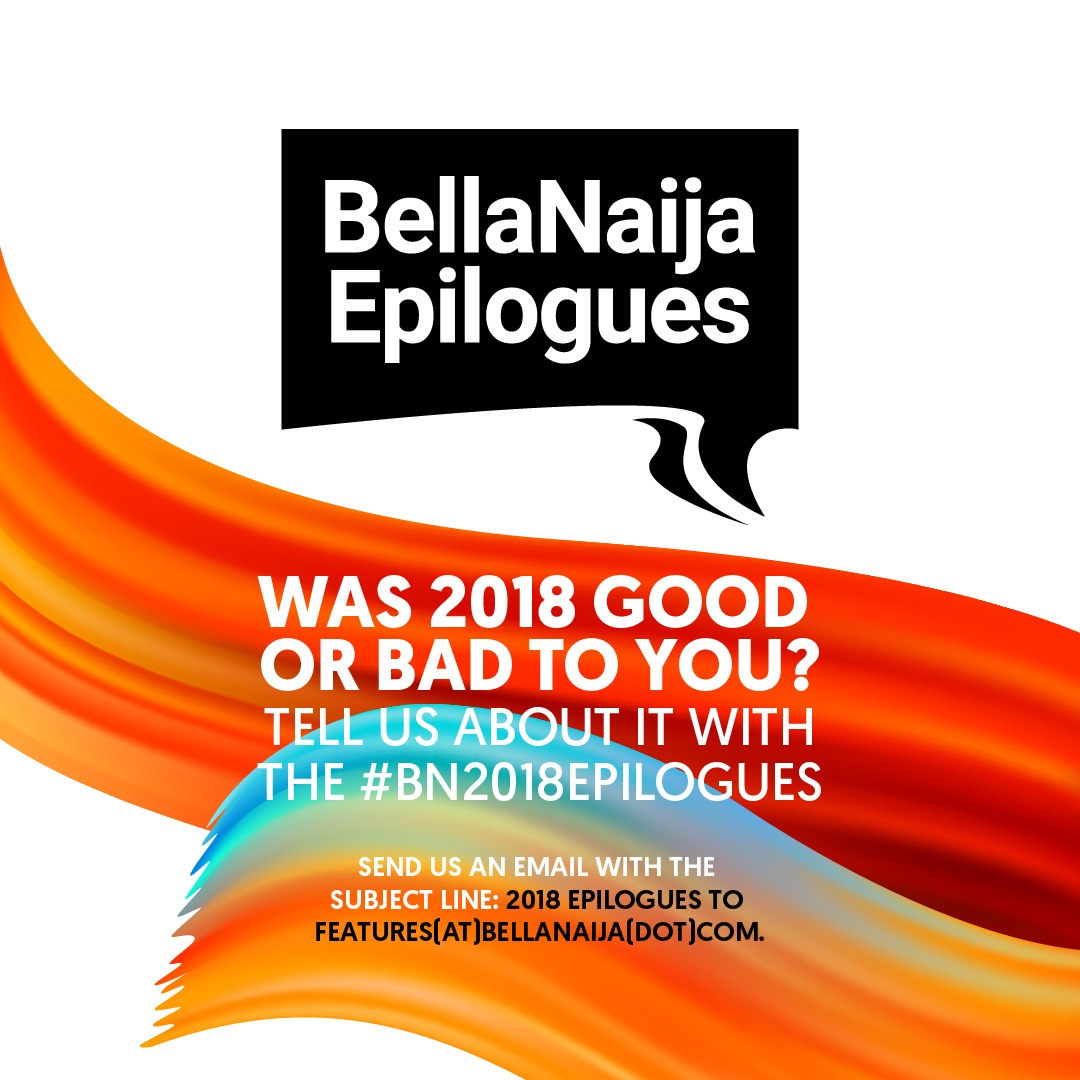 Remember when we asked you to send in essays discussing how 2018 was for you? Because, you know, writing can be the best therapy. And sharing your joy and pain and all the emotions you've felt through the year can only be a good thing.
Adebimpe learned the value in camaraderie this year, in seeking help and being open. It's been a hard year, but it's been one with valuable lessons.
***
2018 was a hard year.
Looking back at it all, I am so quick to say, "I wish this year never happened." Funny.
I have hesitated to write about it in-depth up until this point because I didn't think I was ready to see it in writing. I did not want to seem negative or whiny. I did not want to be vulnerable. 2018 was the year I became less vulnerable and I hate it. I am more guarded now, less open, less trusting.
Sometimes, life is just hard for no particular reason. And while I have had some pretty traumatic things happen this year, I also know that I am blessed beyond measure to be alive, to have my sisters, my mentor around me. You look at the big picture of my life and everything
seems to make sense. But focus the lens just a little, look a little closer, get into the details, and you start to see the cracks and the tatters and scars of a person who feels more than a little broken.
As a result of all these questions, perhaps, 2018 was the year my anxiety and depression came back in full force. That old familiar foe dusted himself off and unfurled his long dark arms of panic and fear and worry and wrapped them around me again, so tightly at times I could scarcely breathe. I thought I had beat him. Turns out he was just lying dormant, waiting for the perfect storm of events to descend on my life and open the door for his great comeback.
And as a result of the anxiety, 2018 was a year of counselling. I even went to group therapy for a while, something I haven't felt ready to speak about until now. (And in all honestly, I still don't feel quite ready to speak of it, but here we are.) I spent a lot of time in a room with people who felt just as broken as I did. All different kinds of people from all walks of life. Different races. Different religions. Different sexual orientations. Different belief systems, with one big thing in common: We were struggling. Life was hard. And we needed each other. There was no pretence in that room. No fake sugary need to pretend like life was perfect. No masks. Nowhere to hide, from yourself, or from other people. Just real, raw, pure honesty.
I think the most healing part of the process was not the therapy itself, but the camaraderie. The "me too" moments. The reminder that we weren't alone in our struggles, and admitting to them didn't make us weak, it made us brave. Everyone struggles, but so many people aren't willing to admit it. Let alone go get help for it. So if you're reading this now and you've been running from therapy or counselling out of fear or pride, stop running. Stop hiding. Go get the help you need. There is no shame in being broken. There is no healing where there is no honesty.
I'm a big believer in "always looking for the lesson" in everything. And so I've spent long hours and even days pondering the great lesson of 2018. But the truth is, I have no brilliant takeaways or "big picture" light bulb realization to share with you. I had struggles and letdowns and disappointments and heartbreak and health scares and panic attacks and creative paralysis and self-doubt and crises of faith in 2018. But I also had healing and breakthroughs and closure and answered prayers and made new friends.
So maybe the lesson to it all is just that I'm still here. I'm not the same person I was at the beginning of the year, but I'm still here. And maybe sometimes that's enough. Just getting through the day and the week and the month and the year is enough. Maybe that's all we can ask of ourselves.
And maybe, just maybe, those kinds of years are the best kinds of years, because they show us how strong we really are. How much we can overcome. And how life can be messy and imperfect and difficult and heartbreaking and still be a very beautiful thing, indeed.
To 2018, thank you for everything you taught me about myself, about God, about life.
To 2019, whatever you may hold, whatever questions you ask or answers you give, whatever battles and victories are hidden in your unfolding, I'm ready.
***
Read up on previous editions of BN 2018 Epilogues here and send in your essays to features(at)bellanaija(dot)com. Let us know all the twists and turns and successes 2018 came with. Send your mail with the title "2018 Epilogues."