#BN2018Epilogues: God Was Very Alive For Chioma in 2018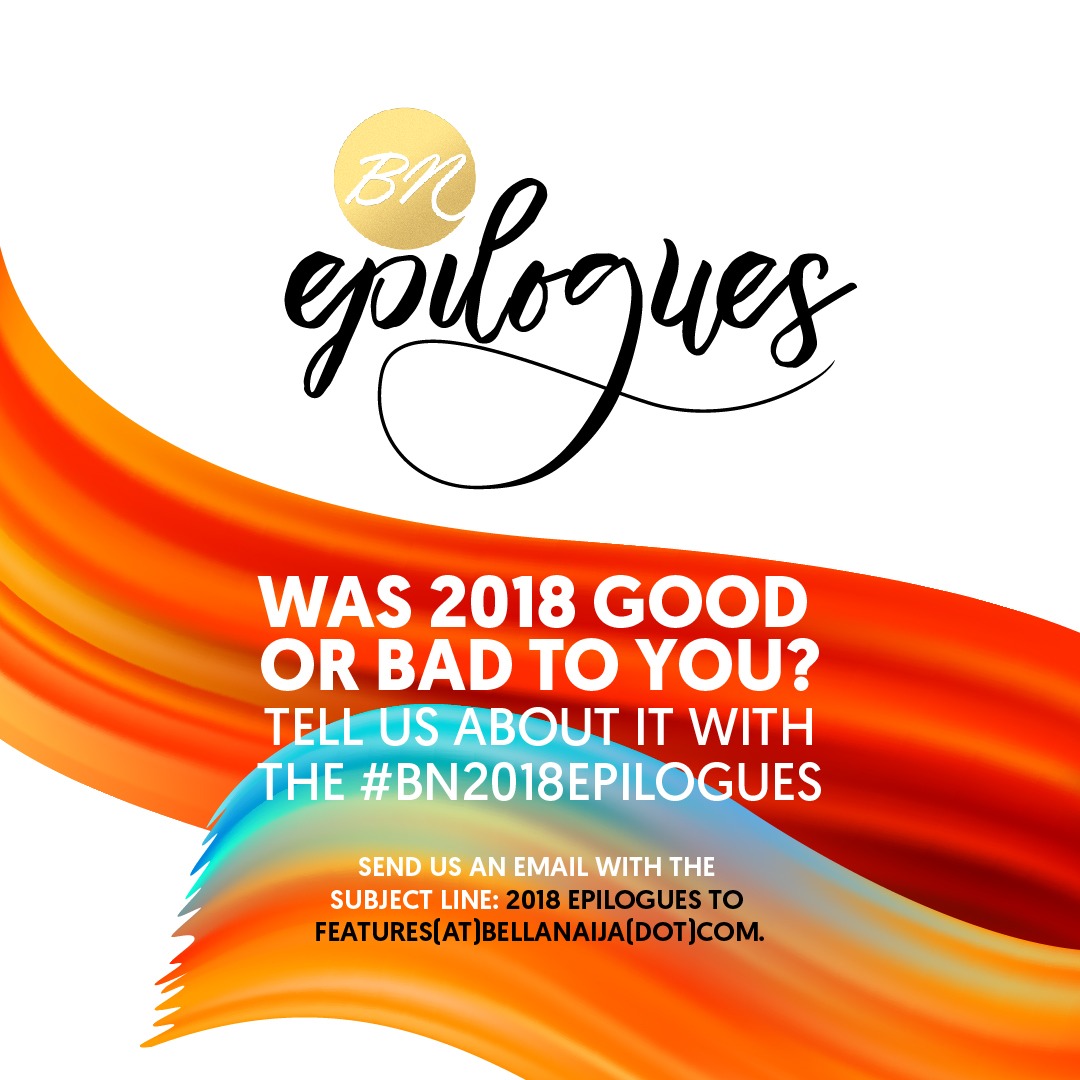 Remember when we asked you to send in essays discussing how 2018 was for you? Because, you know, writing can be the best therapy. And sharing your joy and pain and all the emotions you've felt through the year can only be a good thing.
After the worst trials in 2017, 2018 turned out to be a redeeming year for Chioma. She regained what was lost, and for that, she's so thankful.
***
My name is Chioma Olamide GreatJoy.
I got married in 2015. By early 2016, I was pregnant, and three months later, I had a miscarriage.
Later in the same year, I got pregnant again. 3 months later, my husband and I were told were expecting twins, we rejoiced and we were happy. I teared up when I heard the news, I thanked God deeply.
Everything was fine. And then, on March 11, 2017, we lost our twin girls, just 4 weeks to their due date. I was speechless when the sonographer gave us the scanned result. We did 4 more scans in different hospitals. We prayed with faith, hoping for a miracle, but nothing changed. I had a natural delivery without any issue. The only problem was that my girls were dead. When I saw them, they were so beautiful. I started laughing and crying at the same time.
The remaining part of 2017 was filled with pain. I struggled with depression. The ordeal of having to give birth to my girls and not getting to see them breathe left me hopeless. I would dream of them, the sad day would replay over and over in my head.
In church, I would cry during worship session, questioning God. A few people could tell I was having twins when I was pregnant and had started to call me "Mama Ejima!"
These same people would ask me, "How are your babies? I would just smile and say, "Fine." It was so difficult for me to say what had happened. 2017 was really ugly and I almost gave up on life and my relationship with God.
Then 2018 came. I started to inspire myself daily by constantly reading the word of God, talking to God openly about my feelings and declaring that my 2018 would be better and filled with joy. God listened and I gave birth to a beautiful baby boy. The devil tried to steal my joy again with negative reports in the hospital and nightmares, but my husband and I won't let him win.
We prayed constantly and leaned on God. I am so glad and thankful for the gift of motherhood. I'm so thankful that I am no longer depressed. 2018 has been beyond good to me and my family.
Thanks for letting me share my story and I hope it leaves someone inspired. God's not dead!
____________________________________________________________
Read up on previous editions of BN 2018 Epilogues here and send in your essays to features(at)bellanaija(dot)com. Let us know all the twists and turns and successes 2018 came with. Send your mail with the title "2018 Epilogues."