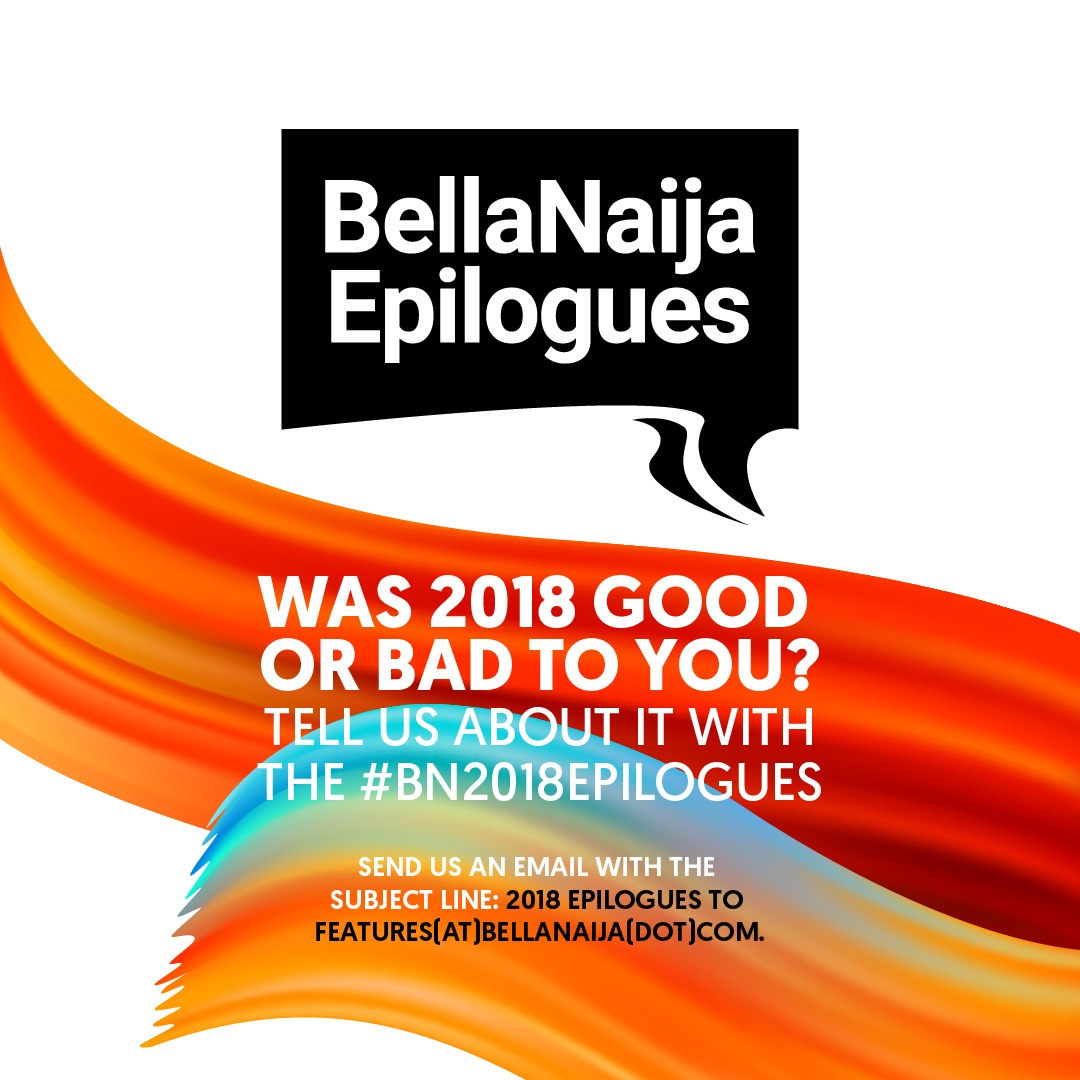 Remember when we Remember when we asked you to send in essays discussing how 2018 was for you? Because, you know, writing can be the best therapy. And sharing your joy and pain and all the emotions you've felt through the year can only be a good thing.
2018 has been a mess for Ngozi. Still, she remains hopeful, believing that the rest of the year can turn things around.
***
The year 2018 started like every other year I have been privileged to witness. It started with great expectations, hope, and a promise for a better life. January, my birthday month, came and went by lovably. February and March were even lovelier. My immediate older sister was getting married after the battle with my mom, to allow her to marry an Edo man, was won.
April. Oh, April. If only I had known that my life would totally change in the month of April. April was my sister's traditional wedding, and also the month she gave birth to my beautiful niece. I helped planned and prepared for the forthcoming event but couldn't travel due to work and my forthcoming MSc exams. Two days after the traditional wedding, my daddy was rushed to the hospital (he had been sick for a while) and two weeks later, precisely on the 22nd of April (My brother-in-law's birthday), I received that terrible phone call from my mom sometime after 10 PM, after I had watched the grand finale of Big Brother Naija 2018, and all I heard her say was "Ngo o! They have taken your daddy to the mortuary."
I felt this chill all over my body. I felt very cold. I had never felt that kind of chill before. Then I tried to console my mom, told her to stop crying, but of course that was impossible at the moment. I just had to end the call. I ended the call and my elder brother who was with me asked what happened. What did mummy say? And I told him. "She said daddy is dead," For the first time, I saw my brother crying.
From April, my life completely changed.
The year 2018 has been by far the most challenging and the most difficult of my life. I have had to go through things I never imagined in my life. Sadness, worry, unhappiness and tears became my companions. And as if losing my dad wasn't enough, we were now faced with accommodation issues and the threat of a forceful eviction. We were totally broke and I also had the challenge of paying my final MSc degree fees.
Gosh! I was totally losing my mind. I sank into a state of serious depression. I was temporarily losing it. I remember the day I boarded a bus going to Ajah from Surulere without even knowing where in Ajah I was going to. All I knew was that I needed to get away from home. But then, I had to speak to myself because this is how madness starts. My prayers every day became that God should please increase my faith, hope and trust in him because I was fast losing it. I prayed and prayed, fasted, sowed seeds, and yet it seemed as if God wasn't hearing me, or maybe he was but he didn't want to answer. I was so confused and sad. I became a shadow of myself. I just looked like the universal was against me.
I also lost my relationship because he fell completely short of my expectations of how he could have acted & comforted me during the most trying period of my life. Even some of my so-called friends showed me their true colours. I called some to ask if could stay with them pending the time I resolved my accommodation problem, but I got one funny excuse after another. The funniest excuse I got was when one told me that she didn't have Gas for cooking and she wasn't always around (mind you, she isn't working o) to keep me company. For God's sake, I work and I leave very early for work, returning very late at night. Anyways, I understood the coded memo and respected myself.
Funny enough, I wasn't upset at all the rejections I received from people I didn't expect would say no directly or indirectly. I also got a lot of promises that were never fulfilled, but in all, I thank God for revealing to me the realest people (friends) in my life.
I got a few friends from whom I received numerous supports, ranging from financial, spiritual (prayers), and psychological. I will forever be indebted to these special ladies, and I pray that God Almighty will not allow me forget their active presence in my life when I needed it the most because even my relatives abandoned us. And truly, one of the best things about tough times is that it takes away fake people. It will now be, "All man for himself. God for all of us."
We have had to move/share some of our properties to different places for safe keeping. Some were waybilled to the village, some were sold, and some were lost in the course of the eviction. My brother is currently staying, or rather squatting with one friend or the other. My mom is still in the village with my 2 sisters (they have been there since the burial in May since there's no house in Lagos to come back to). I am currently putting up with my sister, her hubby and her sister-in-law.
This is what my 2018 has been so far, Bellanaijarians. But in all, I still remain hopeful, as this is just the 3rd of December. It is not over yet until it is over. I know God will still pick up my call before the end of the year.
***
Read up on previous editions of BN 2018 Epilogues here and send in your essays to features(at)bellanaija(dot)com. Let us know all the twists and turns and successes 2018 came with. Send your mail with the title "2018 Epilogues."