#PVCitizen: Do You Know Your Representatives?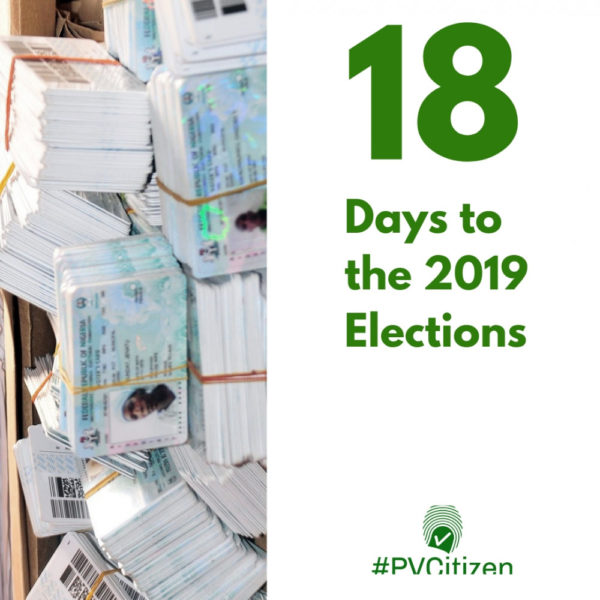 It's only 18 days to the 2019 elections. That's 18 days left to determine how the next 4 years will be for all of us as Nigerians.
But those 4 years aren't just 4 years.
The impact they'll have will stretch decades. Lives will change, destinies will be made or unmade, just by making one decision: your vote.
We're humans; it's normal to focus on the big picture. We almost always only see the presidency, governorship elections. But what about our representatives?
See, it is the representatives who make the laws. The legislative, they come together, decide on what becomes law for over 180 million Nigerians.
Remember when it was all over the news that Nigerian lawmakers have the biggest allowances in the world? If you want to do something about that, now is the time.
We're all adults living in the 21st century, to just sit and complain is redundant and ridiculous. What's expected of us now is to take action.
So, #PVCitizen is begging you: get to know your representative. Your senator, the House of Representatives member representing your constituency, the House of Assembly honorable representing you at the state level—get to know every single one of them.
They are the ones who will represent your interest out there. Get to know what it is their agenda is. How do they plan to make your individual life better? What is their manifesto?
If they are seeking reelection, make sure they deserve it. If they're running for the first time, find out their track record. What have they done for the people?
Let's stop giving the responsibility of public office to people who don't care about us.