Don't Miss the New Episode of "Love Like This"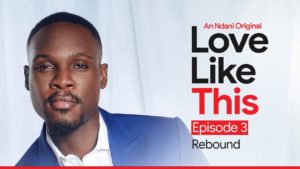 Yayyy! It's Friday, and it's time for another exciting episode of Ndani TV's web series, "Love Like This".
In this episode, Teni shows up at Nadia's office unexpectedly, and Kamal sends Abiye a sentimental gift. Nimi finally lets someone in and Maka has an argument with her mother about her choices.
Watch episode 3 – 'Rebound' below: