BN Prose: The Vanishing House Girls by Ese Iruobe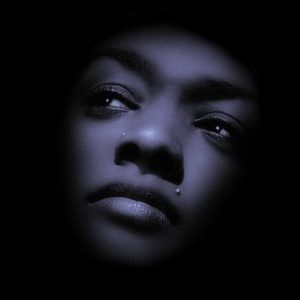 My wedding was almost a blur. I hardly remember the details. I just know it was a day I woke up feeling extremely happy and deeply sad. The sky was a brighter blue and the sun was a deeper yellow as every sensation and emotion arrested me like never before. The day my only sister and I had talked about was finally here; the day one of us would be joined with our God-given husband. I was finally marrying the coveted Ehosa Obaseki; most popular for his charm and influential family. Throughout the traditional ceremony my heart threatened to beat out of my chest but I also felt a strange calm.
Relatives kept asking me to smile while my sister, Yuwa, tried to fix one of my supposedly crooked hair beads. There were so many hands and so many voices. There were many faces I had never seen, a few I had seen once and others I had seen all my life. Amongst these faces were my University of Lagos friends. They had stared in awe whenever Ehosa's Mercedes drove into campus. He'd step out of it looking as handsome as ever, with his hands full of gifts from Europe and Dubai. People shouted prayers and washed my feet before they carried me to my husband's house.
In the first year of my marriage I especially enjoyed my new name, 'Mrs. Isimeme Obaseki'. I liked the sound of it whenever I introduced myself. I loved the way it looked, emblazoned on a golden name tag on my office desk. In less than two years I had my baby boy, Ehosa Junior. It seemed a king had just been born for both families could not contain their joy. Baby gifts from all directions piled up his nursery for months.
Four and half years and three babies later, I was too tired to be excited about anything. I became a blob and I found it difficult to juggle work, two small children and a baby. In the beginning I tried to keep my job by hiring house girls but a peculiar trend emerged. They never stayed. Our first house girl was sixteen year old Rose, she stayed for six months and that was the longest. My Mother tried to help me but I was really all alone. I told my mother about this problem when we visited one Christmas.
"So why do you think the house girls are not staying?" Mama asked me in the kitchen. Two year old Matilda was rummaging through my purse and scattering its contents all over Mama's kitchen. While trying to pick up after Matilda I replied, "I don't know Mama, it's so difficult for me to keep working at this point, and I can't have the driver dropping them off with you forever."
Yuwa was turning some soup on the stove and nodding her agreement. "That is a Valid point" she said. "Maybe their spirits are not clean and God is purging them out" said Mama as she poured some starch into a bowl. I was irritated, "But Mommy, how can seven house girls in the past Five years all have unclean spirits?" I asked. Mama shrugged and said, "Only God knows the true answer my dear".
After the Christmas dinner I complained bitterly to Ehosa about feeling overwhelmed. He felt a house girl was not needed and insisted that Mama and Yuwa should help. I thought that was ridiculous, my sister and mother had their own lives and lived far away in Lekki. We argued about it but he finally agreed that I could hire another house girl. The new girl, Mercy, had worked for two months when one day without warning, she was gone. It was the house girl vanishing act again, just like the others. The gate-man called me at the office to break the news; she had slipped out while he was bathing. I rushed home to find Matilda alone on the bedroom floor, sitting in a pool of urine. Her sweet little face was stained with tears.
I was furious and shocked that Mercy could have done such a thing. I looked at my watch while trying to console a furious and hungry baby Matilda. Mercy left the living room dirty, plates unwashed and Matilda's toys were everywhere. The boys got home from school and added to the chaos. Between feeding them, trying to bathe them, cleaning our gigantic house and shushing a wailing Matilda, I almost lost my mind. I called my husband several times but he did not answer. I sent him a text about Mercy and he responded saying "It was probably time for her to go anyway. I am working late tonight". I did not understand.
Ehosa was not around a lot. He got promoted and had to devote more time to work. Almost every night, Ehosa strolled in at midnight. One Saturday night I was sitting on the kitchen table trying to finish a project I abandoned at work when Ehosa came downstairs, opened a drawer and grabbed his car keys. He smelled of cologne and aftershave. I had no idea he had plans. I asked him where he was going. He said he was going to a nearby hotel to eat dinner, although  there was rice and stew sitting on the table, waiting to be eaten. Deep inside I knew where he was going and why he came home late.
Although I refused to acknowledge it, I also knew why Mercy, and why all the others left. I called their agents that afternoon and was told that my husband had sent most of them away. I saw the way he had stared at Mercy's breasts, how he accidentally hit Rose's bottom and chatted too long with every shop girl.
My heart was breaking but I said nothing and let him go out to 'dinner'. After pacing back and forth for twenty minutes I called and told my parents about my suspicion.I told them how Ehosa tried to hide his vile affairs by sending the house girls away before I found out. They told me to hire a house boy instead and "make it work", like it was my entire fault.
"But I do not want a house boy around Matilda" I said.
"Well then make your husband more interested, you must be a better wife" Mama said.
I couldn't believe my ears. Ehosa's parents also heard about the matter. His father ignored it but his mother called me and said I should cook more and learn to be obedient. This was coming from a woman who had always had at least two chefs and had barely stepped inside a kitchen throughout her marriage. Nobody was considering how I felt; humiliated and dejected.
Ehosa was not happy about my suspicions. He took it out on me by hardly speaking to me. He said he was disgusted that I could ever think of him doing such a thing. He swore he had never been with any of the girls, or any other woman. We had another argument about it after I found a pair of women's underwear at the back seat of his car. He insisted that he had no idea how it got there. The fight ended when he pushed me out of our bedroom and locked the door. I couldn't believe what was happening to my marriage. Around midnight I heard his car drive out of the gate. By ten o clock the next morning he still hadn't returned.
I waited patiently for him to call. I had all day since I had quit my job because I refused to hire another nanny. My phone rang but it wasn't Ehosa.
'Is this Isimeme?" a female voice asked. My heart started to pound.
"Yes, who is this?" I asked.
"Let's not worry about names" she said. "I work at your husband's office". So he must have gone to work from the hotel, I thought sadly. "What is it?" I asked.
"Something has happened to your husband at work please come right away!"
"What happened?" I ask, alarmed. The woman insisted  I  got to the office immediately and refused to answer any of my questions.
I carried Matilda in the car and we drove to the office. Before I parked, I could already see my husbands car outside the gate. It was surrounded by an angry mob. I recognized our first nanny, Rose, standing beside an elderly man who was clutching Ehosa's bloodied shirt.
"Confess!" the man screamed. "You no go enter any office today!" He was Rose's father.
I started screaming when a blow landed on Ehosa's head. The office security guard tried to squeeze through the mob and pull Ehosa out but the people descended on him. He cowered in fear.
"You are the man that gave my daughter HIV!" Rose's father shouted. "Confess it!"
My mouth flew open and I stared at Rose. I couldn't speak. She ignored me and looked away. Ehosa spotted me and started moaning, "Help me, it is the devil, I'm sorry." The crowd went wild. Ehosa received more blows. I felt dizzy and I stumbled. Suddenly I was hauled aside as police swarmed the scene, guns swinging. I needed to get back to Matilda; I wanted to be anywhere but there.
While Ehosa recovered in the hospital, my mind teetered on the ledge of sanity, ready to jump off at any moment. Relatives tried to comfort me, but blood tests didn't lie; I was HIV positive.
As I sat in the kitchen, numb after crying for most of the week it dawned on me. I looked at the kitchen clock; it was four o clock. I threw random things into a suitcase, grabbed all my cash and my children's passports and told them we were going to visit grandma. The sun was shining and the sky was clear. I would start my life over, HIV didn't have to be a death sentence. There was no fear or dread. A million voices echoed in my head; what will people say? What will you tell them? I would tell them nothing.
I opened the gates wide, drove out of the house and out of Ehosa's twisted life.
Photo Credit: www.goodlife.com.ng