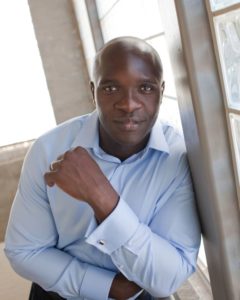 Nigeria, no doubt, is blessed with an array of brilliant minds who continue to excel in their various fields of endeavour, at home and in diaspora. 34-year old Yemi Adesokan is a scientist and entrepreneur with experience in the development and optimization of multiplex capture and high-throughput genome sequencing technologies. As a postdoctoral fellow at Harvard Medical School, he pioneered the development and implementation of the BioWeatherMap project, an initiative that collects real-time assays and uses them to track and limit viral outbreaks and antibiotic resistance in the developing world. An industry consultant with extensive experience in providing strategic advisory services to Fortune 500 life-science companies, Yemi holds a BS in Biology from the University of Houston and a PhD in theoretical chemistry from the University of California, Irvine. In this exclusive interview with BN Editorial Assistant, Gbenga Awomodu, Yemi who was recently named among the world's top 35 innovators by the MIT Technology Review, speaks about his career, his startup pathogen sequencing firm, Pathogenica, which he co-founded in 2009, and the impact of his work in improving global healthcare.
Meet Yemi Adesokan
My name is Yemi Adesokan and I grew up in Okupe Estate Maryland, Ikeja, Lagos. I went to the Maryland Convent Private School and in 1989 went to Command Day Secondary School Ikeja completing SS3 in 1994. I remember that summer vividly as that was when the Super Eagles performed stupendously at the USA '94 World Cup. Like most kids, I played soccer barefooted outside, went to "lesson" after school, endured mosquitoes, malaria, ate Suya and had hot nights without NEPA and no petrol for "gen"… good ol' growing up in Lagos.
How would you describe your journey in the field of Biotechnology thus far?
Exciting and challenging at the same time. My doctorate is in theoretical chemistry, so switching to genomics as a postdoctoral fellow at Harvard was frightening for a fleeting second. However, having an advisor like George Church, plain hard work and God's mercies got me over the initial hump. Biotechnology and genomics, in particular, has been a driver of the healthcare industry over the past decade, especially with the completion of the human genome project which has catalyzed the emergence of the field of personalized medicine. I and the Pathogenica team feel very fortunate to be at the fore front of the genomics revolution.
You were recently named among the world's top 35 innovators 2011 by the MIT Technology Review. How do you feel about the honour, and why do you think you made the list?
When I googled TR35 to review the list of individuals such as Mark Zuckerberg (Facebook), Sergey Brin (Google) and Konstantin Novoselov (Nobel Prize Winner in Physics) that have made the cut over the last 5 years, I felt honoured and humbled to be considered among such greats. The successes of the TR35 innovators over the last few years show that the MIT Tech Review has a pretty solid track record of predicting emerging technologies and innovators. We are excited about the recognition, and we also realize this is no time to rest on our oars. We are working as fast and as hard as ever before to commercialize this technology globally.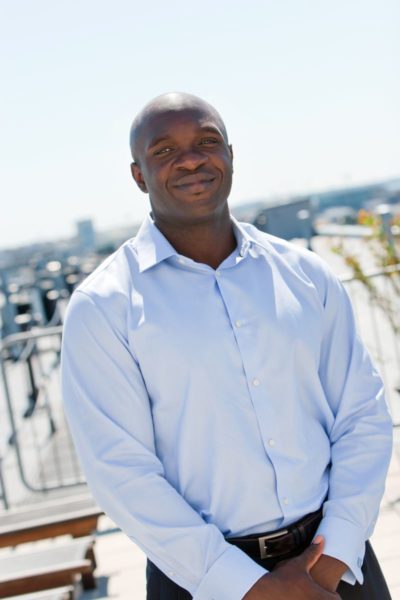 What is the significance of your work to clinical diagnostics and how is it likely to impact the global healthcare industry?
The DNA sequence of each individual or organism is unique, and is the most detailed signature for identification. This year marks one decade since the completion of the Human Genome Project, a 3 billion dollar effort to sequence a human genome. The cost of DNA sequencing has dropped more than 40, 000-fold since that time to just $5,000 today. The price continues to drop. We are applying this fast, inexpensive technology in a unique way to improve routine clinical diagnostics. The utility of the innovation in clinical practice lies in the the low error rate, thereby reducing the number of inaccurate diagnoses due to false positives or the emergence of drug resistance mutations undetected by current methods. This reduces the occurrence of patient mortality (death) due to misdiagnosed infections. In addition, the technology does not require cultures as samples. TB samples can take over one week to culture. We can demonstrate diagnostic results in a single day. This would reduce the spread of TB. In the case of HPV (Human Papilloma Virus), which causes cervical cancer and other types of cancers. This technology can be used for detection with a very low occurrence of error.
Could you further explain your work, as to a layman on the streets?
When a patient goes to the hospital because of a bad cold or flu, sometimes the drugs might not work because of the presence of "resistance mutations". Pathogenica technology can detect not only the presence of the disease-causing organism, but also the presence of mutations. The doctor can then give the patient the right medication that will work even with the presence of mutations.
Why did you start Pathogenica Inc. and what key challenges have you had to tackle since inception two years ago?
I started Pathogenica firstly because I saw a unique commercial opportunity whereby I provide physicians with a diagnostic tool that will enable the provision of better patient care. The key challenge is the same as the challenge with any new start up: mainly, limited resources.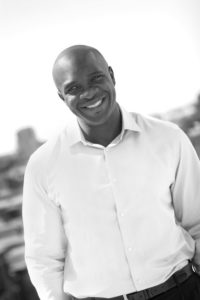 Do you intend to extend your services to Nigeria any time soon, and how do you hope to achieve that?
I would love to have our products in Nigeria. Please be on the look out for Pathogenica's sequence-based tests for HIV diagnostics. We are in talks with various groups in Nigeria to implement this. It will be in place very soon.
Could you describe your typical day?
Typical day, I wake up 5:30am and have a time with the Lord from 5-30-6:30, head out to the gym and work out on the tread mill and lift weights from 6:30-7:30. I have breakfast with my family and help my wife get our little girl ready for school from 7:45 – 8:30am. I head out to the lab work from 9:30 to 6pm. Work entails answering e-mails, defining and exploring new strategy with my colleagues, Drs. Graeme Doran and Alex Rolfe. I get back home around 6:30pm and hang out with my family till 10pm. I do some more work via email from 10 to 11:30pm.
Could you tell us two things you love most about Nigeria, and Nigerians? Would you relocate to Nigeria in the near future?
Nigerians are the happiest people in the world, I think that's wonderful. And I love Suya and the USA 94 Super Eagles. I would consider relocating to Nigeria.
What should the world be expecting from you over the next decade?
Hmm, over the next few decades? Perhaps, a Nobel Prize? Let's see what happens.
Thanks for your time!
My pleasure.
Yemi Adesokan will be joining other TR35 honourees in discussing their achievements at the Emtech MIT 2011 Conference, scheduled to hold at the MIT Media Lab in Cambridge, from October 18 to 19, 2011. The entire event will be streamed live here www.technologyreview.com/2011/videos (this link will go live a few hours to the start of the conference)
__________________________________________________________________________________________________
Gbenga Awomodu is an Editorial Assistant at Bainstone Ltd./BellaNaija.com. When he is not reading or writing, Gbenga is listening to good music or playing the piano. He believes in the inspirational power of words and pictures, which he explores in helping to make the world a better place. He blogs at Gbenga's Notebook (www.gbengaawomodu.com).