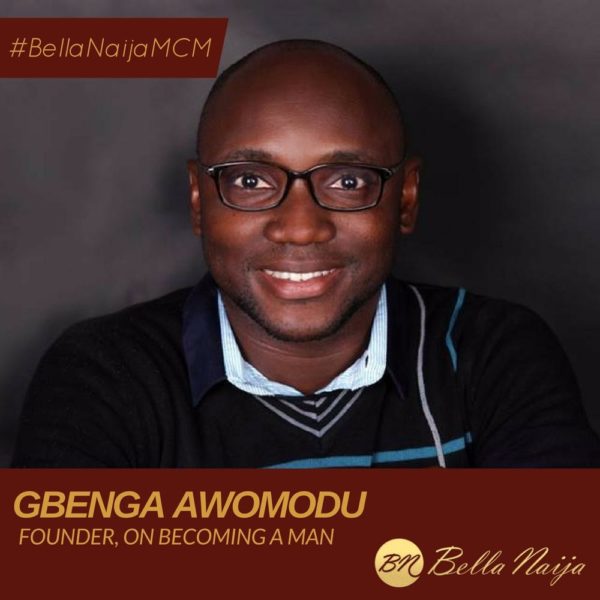 Every human, irrespective of gender or any other means of classification faces challenges and are sometimes in a very low place where they need help and encouragement to get up.
Humans do not just need a support system, but also a learning platform as at one point or the other, we all did not know anything about what we are probably masters of now.
We cannot deny the lag in platforms where men can learn from their peers and more experienced men, compared to that of their female counterparts.
With his On Becoming a Man platform, our BellaNaija Man Crush Monday today Gbenga Awomodu is providing one of these much needed platforms for men to learn and grow.
What some people may not know is that On Becoming a Man started as a series of irregular posts while Gbenga was a staff at BellaNaija (proud company moment ?), and then became regular as it gained followership, and today is a remarkable platform for men to learn.
Gbenga is a Marketing Communications Expert, a Digital Content Strategist, and a Creative Writer. He currently works as the Assistant Marketing Manager for one of the world's top producers of electronic devices.
Gbenga is also the founder of TweakMyContent, an "editorial content and services brand," which helps brands "stand out of the crowd and get more results with (their) content."