BN Cuisine: Avocado Lettuce Tomato Sandwich by Supermart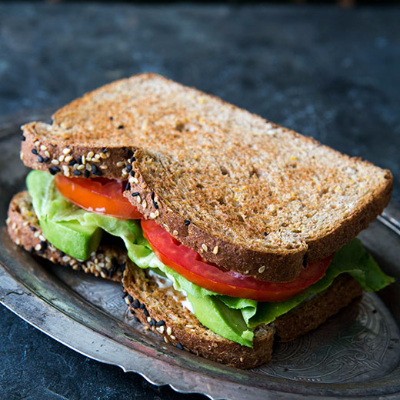 We love to share wholesome and scrumptious recipes and this is one of them. This sandwich is healthy and filling all the way.
Do not forget to sprinkle with salt to get the best out of the avocado and tomatoes; it is our secret ingredient for this recipe.
Ingredients
2 pcs wheat bread
1 pc avocado
1 pc lettuce
2 pcs tomato
1 tbsp mayonnaise
1 pinch salt
Method
Toast the bread, while waiting for the bread, peel and dice the avocado and set aside. Ensure that the tomatoes are fresh then slice.
Spread the mayonnaise on one side of each slice of toasted bread. Add a layer of avocado and sprinkle with salt. Add a layer of lettuce and about 3-4 slices of tomatoes. Top with the second slice of toast bread.
Serve.
Photo Credit: Elise Bauer