The Wizkid UK Tour cannot be more stressed as one of the biggest African events happening this year.
So, as a way to reach out to his fans, there's a competition where a fan can easily win a date with Wizkid amongst other prizes and privileges that go along with it – all access backstage pass, 250 pounds for a shopping spree and much more.
With all this up for grabs, it's surprising how easy it is to enter the competition – all you need to do is make a video of yourself telling Wizkid why he should pick you to go on a date with him.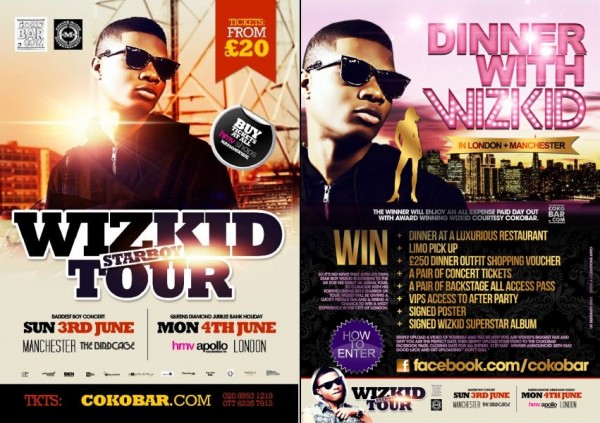 To learn more about the competition, read the details in the poster (photo above) and also, here's Wizkid calling out to fans to join in on the competition:
Also, here are a handful of "Dinner With Wizkid" Competition entries so far:
(Wow! the things people'll do for Wizkid)