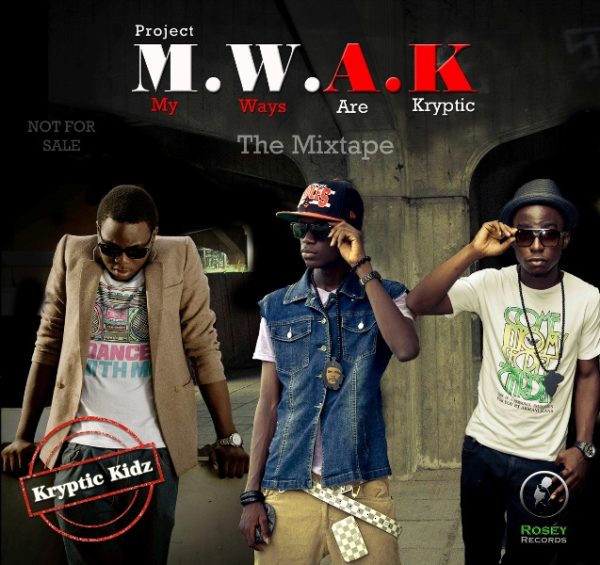 Rosey Records Presents "Project M.W.A.K." the mixtape, by talented up-and-coming rapper/crooners Kryptic Kidz, which consists of three boyhood friends – Sexy J, Mizzle and Brieff Cabbana. They've been working on this project for the past two years and it has finally reached completion – a compilation of catchy dance songs that you can groove to in your car, the club or anywhere you need to feel that uptempo funky dance vibe.
"Project M.W.A.K." features Knighthouse General, Phenom and production from the likes of DJ Fame, Midas, Sleekamo, Kalito, Sarz, Young D, JMike/Mad Max, Sparks and Elite Nation.
So, get to clicking "Download". Enjoy!
1. Intro (Skit)
[audio: https://www.bellanaija.com/wp-content/uploads/2012/06/01-Skit.mp3]
Download
2. High School Girl
[audio: https://www.bellanaija.com/wp-content/uploads/2012/06/02-Kryptic-Kidz-High-School-Girl.mp3]
Download
3. H.O.H. (Head Over Heels)
[audio: https://www.bellanaija.com/wp-content/uploads/2012/06/03-Kryptic-Kidz-HOH-Head-Over-Heels.mp3]
Download
4. Na You
[audio: https://www.bellanaija.com/wp-content/uploads/2012/06/04-Kryptic-Kidz-NA-YOU.mp3]
Download