At BellaNaija, we're always looking for ways to make our readers happy. We like to maintain positivity, and share our experiences; because the truth is, we're here to help each other and pull ourselves up. Some might argue that it's just names on your computer or your phones, but the truth is every one that visits BN is real to us. We value your opinion and your positive contributions especially because other people come here and take something good away. They share the good news and this is what makes us tick at BellaNaija.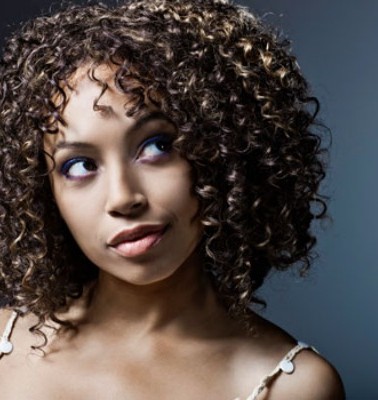 Last week, I received an email from one of our readers. Her story was very interesting and I mailed her back asking if she wanted me to share it with our readers.
"Yes, I do. That's the reason I mailed you"
So I've done exactly that. I really hope you guys can help. Your comments would go a long way in providing perspective for her.
***
I've had a crush on Yemi O since 1997. Yes, a crush can last for that long. He was my neighbor and, other than the cursory hi and hello any time he came to borrow our lawn mower, he didn't speak to me much. I knew he attended the University of Ilorin and there I was in SS2 at the University Secondary School. I don't even think he knew anything about me other than my name, then one day we were piling ourselves into the car to go to school and he strolled into our compound. He asked my older cousin if he could go with us to school because there was fuel scarcity and he couldn't get a cab. Next thing I knew we were re-arranging ourselves and he was right beside me. It was a 20 minute ride to school and all I knew is that Ralph Lauren's Polo Sport was probably made in heaven. It was a heady feeling. Every bump on the University road pushed me even closer to Yemi. I remember keeping my hands curled up in a ball because all my teenage hormones were raging and it took the pressure in my hands to prevent me from reaching out to touch. I just needed to touch to confirm that this was real and I wasn't in a Nora Roberts novel.  The boy didn't even notice me, but believe that for the next 2 years, he was the centre of my universe till I had to move to Lagos.
Ten years later, I "found" him on Facebook. One thing led to another and we started talking. He works  in Maryland, US as a management consultant. He plays basketball on Tuesdays after work…He told me everything except his status. I didn't know if he was single or not. I didn't ask. Shebi he was always calling me and if he had a girlfriend or he was engaged, he would not be calling me so often. Sometimes we'd talk for 2 hours just being ourselves. I was in my final year in University ( The story of how I was still in University 9 years after secondary school is a story for another day!) Anyway, so Yemi and I were like peas in a telephone pod. He then said he liked me. Me, "I like you too. When will you come to Nigeria so we can see again?". He promised to come as soon as he could take time off work. The following year, he said he was working on getting some professional certification so he was really busy studying.  I didn't mind, because I like forward thinking men. I don't have a name for whatever it is we were doing over our telephones and internet but it was great. I mean I was happy. I had a friend, confidant and well someone who said "I love you" to me on the regular.
Anyway, his Dad died in 2010 and he came home so I saw him after so long. Oh gawd! He surpassed all my expectations. In my head, the next thing was to get ready to introduce him to my parents formally na!  During that trip I saw him exactly 4 times. The day he came, the day of the burial, (Yes, I travelled to Isanlu-Isin), the day after the burial when he came to tell my cousin and I "thanks for coming oh!" and when he got back to Lagos and he said we should have drinks one evening. After that I just kinda figured okay maybe he wasn't really into me and the communication dwindled after that. It stung a bit but I pulled myself up and moved on.
Fast forward to 2012, he has moved back to Lagos and the calls have resumed. I think at the back of my mind that day in 1997  has left an indelible mark in my brain and I think one part of me will permanently want him. However, my brain doesn't stop working, I feel I should just tell this dude to keep it moving. But, what if he's the real deal? I mean I'm STILL single and I'm not exactly a spring chicken. What if we're really meant to be together. What if he's THE ONE?
What should I do?  HELP!
So what do you guys think? Do you believe that some people are actually soul mates? Written in the stars, that sort of thing? Do you think she should go for it this time? Do you think she should tell Mr. Yemi to take a long walk