Good Afternoon BellaNaijarians, how are you all doing?
Hope Super-Fantastic! It's Thursday and as you know this is the well known slot where Africa's pace setter for all things entertainment, fashion, lifestyle, music and a whole lot more – BellaNaija.com keeps you updated with the hottest places, venues, hangouts, events to be spotted with friends and family this weekend.
Trust me when I say its one packed full weekend with interesting events in the city that never sleeps Lagos and one of Nigeria's most cultural states Calabar. So sit back, relax, grab a drink and see for yourself the places of interest this weekend.
Have a great weekend and remember it is never too late to start living your dreams. Ciao!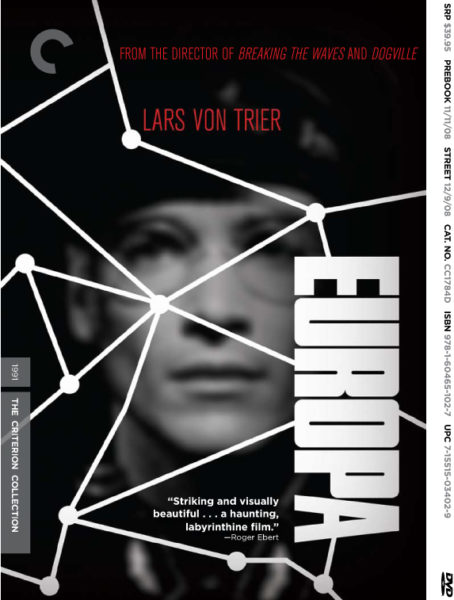 Reel Life Club presents Europa
Today, Reel Life Club at the Life House will screen the 1991 classic movie Europa. The film which was directed by Lars Von Trier is a fable that takes place immediately after Germany collapsed to the allied forces. The movie which was masterfully shot, acted and crafted won the Jury award at the Cannes International Film Festival, France and it is a must watch for all. Admission is free for all.
Date: Thursday 14th June 2012
Time: 7:30 PM
Venue: The Life House, 33 Sinari Daranijo Street off Ligali Ayorinde Street Victoria Island, Lagos
___________________________________________________________________________________________________________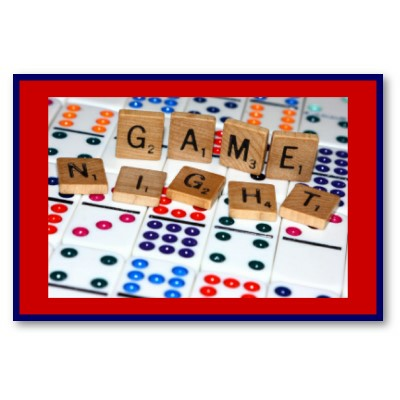 Game Night at the Life House
The Life House's anticipated Game Night is back again. Join the fun loving event hosted by Aderonke Adebanjo where you will partake in a variety of games and also get to meet new people. Bring your friends along.
Date: Friday 15th June 2012
Time: 6:30 PM
Venue: The Life House, 33 Sinari Daranijo Street off Ligali Ayorinde Street Victoria Island, Lagos
Gate Fee: N 500
________________________________________________________________________________________________________________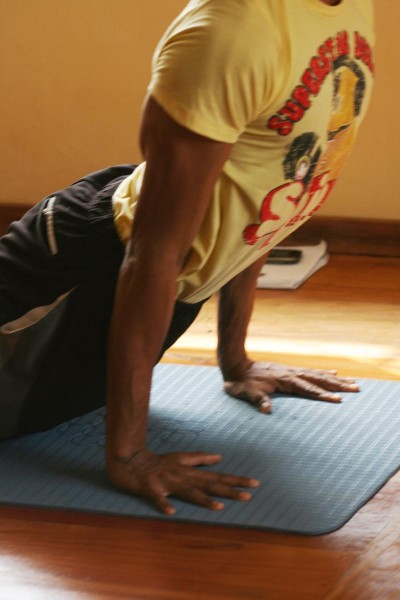 Stretch Your Muscles at DaYoga Studio
Get prepared for a brand new week by taking part in the never ending fun and excitement of Yoga and Pilates at the DaYoga studio this Saturday. The fee for each of the classes per person is N 2,000.
Date: Saturday 16th June 2012
Time: Beginners Yoga 9 AM | Immediate DaYoga Classic 10 AM | Pilates 12 PM
Venue: DaYoga Studio, The Life House, 33 Sinari Daranijo Street off Ligali Ayorinde Street Victoria Island, Lagos
Contact: For more info and general enquiries Call 07034030683 | E-mail [email protected]
______________________________________________________________________________________________________________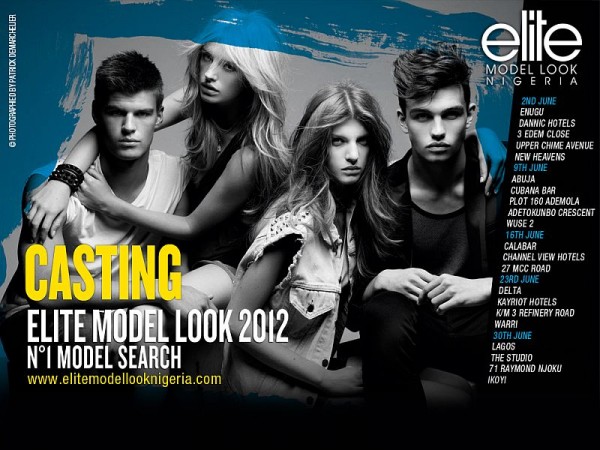 Elite Model Look Calabar Audition
Auditions for the 5th edition of Internationally acclaimed modelling competition – Elite Model Look will kick off in Calabar this Saturday. All applicants should register Here and come to the venue with two recent photos (One head shot and one full length) of themselves. Female applicants must be between the ages of 14 and 22 with a height of 5'8- 6FT while male applicants must be between the ages of 18 and 28 with a height of 5'11 – 6'2. All applicants must be Nigerians.
Date: Saturday 16th June 2012
Time: 9 AM – 1 PM
Venue: Channel View Hotel, 27 MCC Road, Calabar
Contact: For more info and general enquires, E-mail [email protected] | Follow them on [email protected]_NG | Like their Facebook Page | Log on to their Website
________________________________________________________________________________________________________________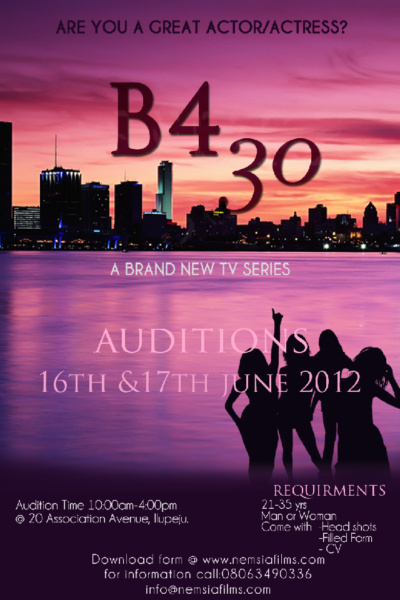 B4 30 TV Series Audition
Do you aspire to act in a hit TV show? Then jump for joy as an american production company presents an amazing opportunity for you to audition for a role in a new series B4 30. The TV show is a stylish and sexy series about four women juggling love and their careers with the constant pressure from the Nigerian society to see them get married "b4 30″. All interested actors and actresses should come for the audition at the venue with a 5 by 7 headshot, a form that will be downloaded at www.NemsiaFilms.com.
Date: Saturday 16th – Sunday 17th June 2012
Time: 10 AM – 4 PM
Venue: 20, Association Avenue, off Ikorodu Road (Obanikoro Bus Stop), Ilupeju, Lagos
Contact: For more info and general enquiries, send an E-mail to [email protected]
_________________________________________________________________________________________________________
The Unveiling of the Fusion Collection by the Needle Point
After the major success of their store opening in December 2011, budding new Nigerian fashion house The Needle Point is set to unveil its summer collection tagged The Fusion Collection this Saturday at their flagship store.According to Needle Point's rep, their summer collection will appeal to the modern day woman who seeks effortless style that would make her stand out in this season. The collection's ready to wear pieces in embellished African prints will have sizes ranging from UK 10 to UK 18. Admission is free for all!
Date: Saturday 16th June 2012
Time: 12 Noon – 6 PM
Venue: The Needle Point Shop, 9 Alhaji Kanike Close, off Awolowo Road, Ikoyi, Lagos
____________________________________________________________________________________________________________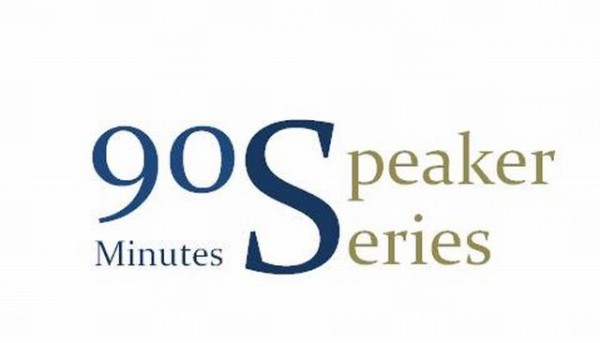 90 Minutes Speaker Series presents Otonye Efebo
For this month's 90 Minutes speaker series, CEO of AA Rescue  – a leading Nigerian diversified motor services company Otonye Efebo will be live at the Bogobiri House to speak to all attendees. Otonye Efebo who worked both in Nigeria and UK as a Mortgage adviser before establishing his company will help give advice on how young entrepreneurs can also start their own businesses. Admission is free for all.
Date: Saturday 16th June 2012
Time: 1 PM
Venue: Bogobiri House, 9 Maitama Sule Street, off Raymond Njoku Street, off Awolowo Road, Ikoyi, Lagos
______________________________________________________________________________________________________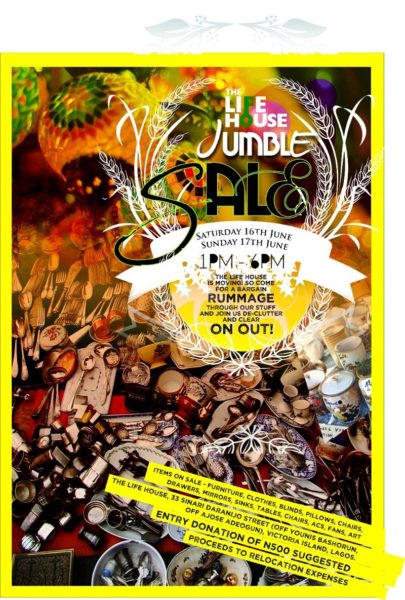 The Life House Jumble Sale
The Life House is moving, so they are giving every one the opportunity to come and buy some of their items which include furniture, handmade Ekiti pots, clothes, art works and many more for a bargained price. All proceeds made from this sale will help in their relocation expenses.
Date: Saturday 16th – Sunday 17th June 2012
Time: 1 PM – 6 PM Daily
Venue: The Life House, 33 Sinari Daranijo Street off Ligali Ayorinde Street Victoria Island, Lagos
Gate Fee: N 500
Contact: For more info and general enquiries, send a text to 07034030683 | E-mail [email protected]
______________________________________________________________________________________________________________
Loud N Proud presents Nneka "Soul is Heavy" Album Launch Party
This Saturday, Nmo Management organizers of the sensational monthly music show Loud N Proud Live Series will hold an album party for International music star Nneka. To purchase a ticket, click here
Date: Saturday 16th June 2012
Time: 10 PM
Venue: Number 10, 46 Saka Tinubu, Victoria Island, Lagos
______________________________________________________________________________________________________________
The Unveiling of the Leather World Ikoyi Studio
One of Nigeria's leading luxury furniture retailers Leather World is set to open a new store in Ikoyi, Lagos this Sunday. The new outlet seeks to cater for specialized projects such as offering complete interior solutions from floor finish to wall cladding, window treatment, ceilings, fittings and unique furniture pieces. Admission is free for all!
Date: Sunday 17th Jume 2012
Time: 2 PM – 7 PM
Venue: 15, Alhaji Kanike Street, off Awolowo Road, Ikoyi, Lagos
Contact: For more info and general enquiries, E-mail [email protected] | Call 08091596580 | 08034925764
________________________________________________________________________________________________________________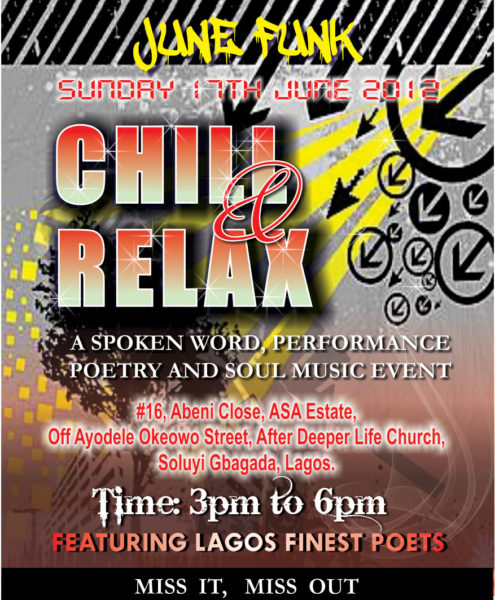 Chill & Relax presents the June Funk
Brace yourself for another edition of Chill & Relax – a spoken word, performance poetry and soul music event tagged the June Funk featuring these Lagos poets Plumbline, Atilola, Faidat, Enigmatic Olumide, Olulu, Efe Paul, Don Fabrino, Yommy Bishop and more. Admission is free for all!
Date: Sunday 17th June 2012
Time: 3 PM
Venue: 16 Abeni Close, Asa Estate, off Ayodele Okeowo Street (After Deeper Life Church), Soluyi, Gbagada, Lagos
______________________________________________________________________________________________________________
Midnight Blackout
This Sunday, the Performing Arts Workshop & Studio (PAWS) will screen a hilarious comedy Midnight Blackout written by Prof. Femi Osofisan and directed by Kenneth Uphopho at Terra Kulture, Victoria Island, Lagos. They are giving all BN readers who buy 2 tickets to the show the third one for free.
Date: Sunday 17th June 2012
Time: 3 PM & 6 PM
Venue: Terra Kulture, Plot 1376 Tiamiyu Savage, Victoria Island, Lagos
Tickets: N 2500
Contact: For more info and general enquiries, call 08037177106 | 08034448812 | Log on to Paws Website
_____________________________________________________________________________________________________________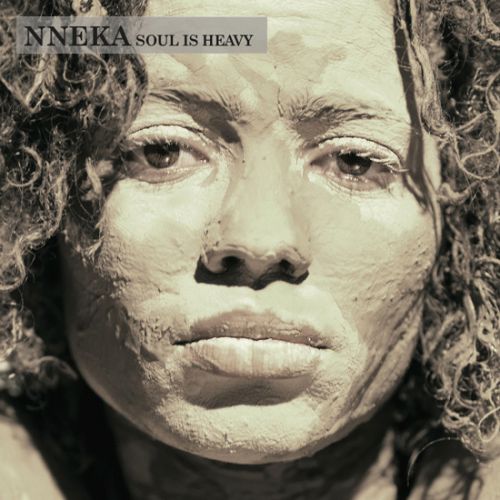 Nneka Live at the Life House
Nneka will perform live at the Life House this Sunday. The award winning Nigerian artiste will also perform alongside some of Lagos' best music acts. To attend, send an E-mail to [email protected]
Date: Sunday 17th June 2012
Time: 7:30 PM
Venue: The Life House, 33 Sinari Daranijo Street off Ligali Ayorinde Street Victoria Island, Lagos
_______________________________________________________________________________________________________________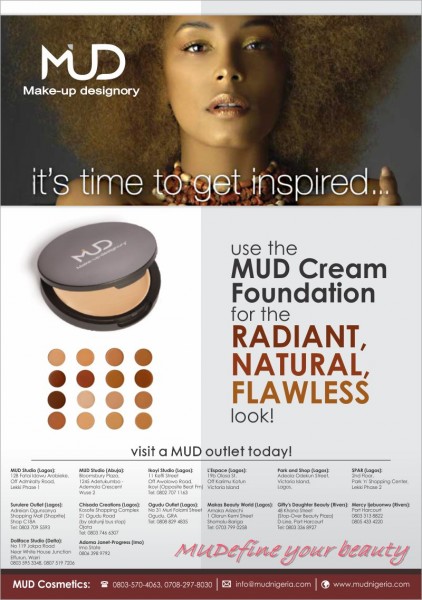 MUD Make-Up Training
Do you have a flair for make-up artistry and you are currently seeking ways to master or enhance your skills this 2012? Then jump for joy as beauty brand – Make-Up Designory (MUD) has announced its new program in make-up artistry to groom and train aspiring artists who would like to take their love for the art to the next level. Their Lagos 1 Month weekday classes kicked off last week but the 2 Week Intensive Course classes will begin this Monday.
Date: Monday 18th June 2012 – Monday 2nd July 2012
Time: 11 AM – 2 PM
Venue: MUD Studio, 12B Fatai Idowu Arobieke Lekki Phase 1, Lagos
Contact: For more info and general enquiries, Call 07082978030| 08035704063 | Ping 25EF305D| Email [email protected]
_______________________________________________________________________________________________________________
BellaNaija.com is not responsible for the organization or further promotion of these events, neither do we have a stake in their sales or popularity. Inclusion in "Events This Weekend" is Free. Contact – adsales (at) bellanaija.com on or before Wednesday every week if you will like your event to be included. Note that BN reserves the right to choose which events are featured. "Pay to attend" parties attract a fee