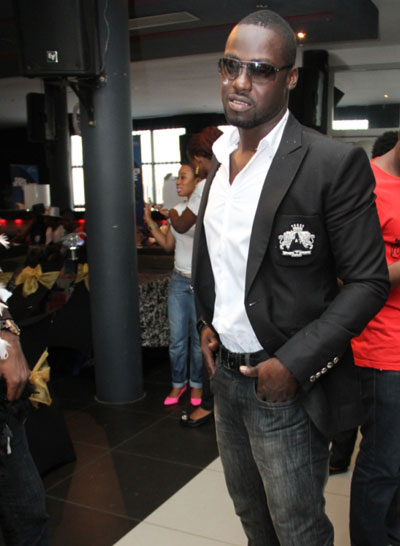 Ever wondered why lethargy seems like a common feeling on Mondays? With all the activities that come with the weekend it's a miracle that we're actually expected to get ANY rest on Saturdays and Sundays; and so we find that we want just a little more sleep on Monday morning. I woke up this morning thinking "the holidays can't come soon enough!" but knowing that there was work to be done, I dragged myself into the kitchen and as I dropped my tea bag into my cup I started whistling humming the tune "Polly Put The Kettle On". For some reason, it was oddly comforting and it actually helped me get through the rest of the getting ready for work process. It brought back memories of simpler times; of times when all that I had to worry was get all my spellings right and a big bright smile from my father was prize enough! It brought back memories of when the height of emotional anxiety was a crush I had at 14. And right there as I whistled  hummed in the shower, it came to me…I was going to write about crushes! Something fun, light-hearted and easy for someone who has been in traffic for 2 hours trying to get to work.
So, my SS1 Crush! He was my best friend's brother and I worshipped the ground he walked on. He never said a word to me but that didn't matter. It simply added to the allure of the crush.  I would go to their house and if he opened the gate my heart would literally go boom-ba-da-boom-ba-da-boom! Just a chance to say "Hi!" to him was heaven in my sappy 14 year old world. It didn't also help that my friend would come to school with tales of how he turned on the generator (back then all the cool kids had those diesel generators that you turn around a lever very fast before you push back the thing to turn it off) and for me, my crush turning on the generator at that age was "oooh! He's so strong". I was a voracious novel reader and I'd replace all the big, strong, kind, gentle, handsome characters with my crush. I left secondary school with my crush still intact but then as fickle as the heart is and with fine fine Oxbridge boys to crush on… my crush fizzled out. Then Facebook came and I hurriedly went to look for my Secondary school crush and sadly.. I didn't feel anything. I mean, NOTHING! He was just a guy I'd known in high school.
I like crushes. Really I do. They're fun and easy and they're easy to replace. I'm currently staying away from the usual suspects Idris Elba, Michael Ealy, Chris Attoh, Flavour… Too many people are crushing on them so there's no need to join that long queue.  I'm not quite sure what to do with my feelings for Matt Bomer but *sigh* It is Well! That is one fine specimen of a brother irrespective of the team he plays for. I even have girl crushes like Kate Walsh & Eva Alordiah! Don't Judge
Let's talk about your crushes! Past and present. Did any of them materialize into anything meaningful? Do you look back and wonder "what was I even crushing on sef?" Who are you crushing majorly on at the moment?
Anyway, I hope you guys have a fantastic week ahead. Don't get too bogged down with work, take a minute to breathe and remember it's great to be alive.