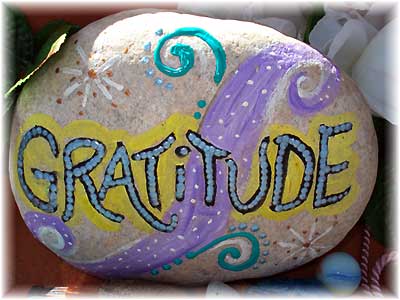 I was having a chat with my friend last night and he sent a message that his cleaner had sent to him.
"Pls bros my landlord ask me to move out of my apartment within 3 weeks because i pay six month rent when others paid 4 one year. Pls bros help me wit anytin pls. Oga T pls na beg i d sopt me wt eny tin pls am be ebaraz by my lalord pls i no dis my b distob to u bt pls hp me in d name of god pls 4 roland"
After we finished cracking ourselves up at the abysmal spelling I asked T when he was going to help Roland to avoid the embarrassment from the landlord. His response was that his problem with giving people money around where he was is that they were never grateful for whatever you gave them. He said that if he gave Roland N10,000 there was no assurance that Roland wouldn't roll his eyes back at him. Then he told me of how a cleaner in his office had told him that he needed money to get married and when he gave the guy N20,000 that the guy stared at the cash with disdain. So I said, "you really shouldn't worry about whether he appreciates it or not. Do your bit if you can and know that you've done it".
That chat really got me thinking about our attitude to receiving of things. I'm not just talking about people who work for us, I mean you and I. When was the last time you said 'Thank you' for even the littlest thing you were given? When I was growing up, my parents saturated us with tales of how they went to school because of the generosity of the missionaries and that even a pair of sandals was a luxury. Even though we never did the 'Thank you Mummy/Thank you Daddy' thing after every meal, we were taught never to take anything for granted.
It's sad that people generally assume that once their relative/friend works in the finance industry or the oil and gas industry that there's a tree of money at the back of the person's house or the person has an unlimited access to money and as such all drinks are on them, all parties should be 'carried by' them. It's very sad that based on that assumption they don't think it's appropriate to say 'thank you' or even show a little appreciation.
The truth is, you have no idea what that person is going through or what his/her planned expenditure is for the month/year. You can't share a cab with your friend and ASSUME that because he/she works in KPMG the fare is covered.  You also shouldn't forget to say 'thank you' when the person pays for that ride. In the larger scheme of things, we all need one another and it is said that when you're grateful for what you get today, there are chances that you may get another subsequently (and this isn't in anyway encouraging perpetual dependency)
Is there anyway of justifying not being grateful for anything? Is there something like a sense of entitlement which precludes people from having an attitude of gratitude. As the receiver, do you feel that you go over and above the call of duty for the giver and you feel like the least the person can do is meet a certain standard you have set and so when the person gives you something, you feel like it's far less than what you're worth?
Let's fix up and learn to appreciate the littlest things. If your friend/colleague gives you a ride to work, remember that it's a favor and not a given and remember to say thank you. If  your parent pays for your school fees, it's not a right, it's a privilege, remember that they can use the money to go off on a trip to Maui! I heard one of my small cousins complaining that her older brother bought an iPhone 4 for his girlfriend and all she wanted was 'an ordinary Blackberry Bold 4' and he bought her a Curve. I was so furious when she told me. I asked her if she worked with Tola for his money and if it wasn't his prerogative to spend his money as he saw fit. I asked if she remembered to say 'Thank you' for the Curve or did she think that people went around buying new phones for their siblings every other day.
There are no guarantees in life (save for death and taxes.) It's the little things that count and it goes a long way in helping us to build a nation of people who never take things for granted.
 Photo credit: huffingtonpost.com