Humpty Dumpty Fell off The Wall! Have You Ever Had A Great Fall?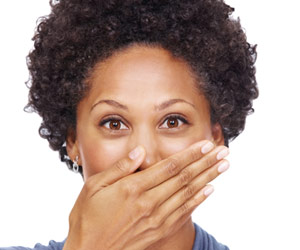 I used to think there was nothing more embarrassing than when you were in a meeting of intellectuals (or not so intellectual beings) and then in an attempt to sound really smart you end up saying something really stupid and inaccurate. The sort where you wish the ground would somehow open up its jaws and just welcome you willingly because you can't bear to look at anybody in the room. It's very funny to watch when you're not the one making the gaffe because for some reason human beings are wired that way.
The first time that I experienced what I thought was the most embarrassing moment of my life was in secondary school.  Back then we had this really large area with trees and kiosks where students bought snacks and generally hung out during lunch.  On this fateful day, I don't know where I was running to like a direction-less Ferret but my sandals got caught in the root of one of the trees and I went tumbling down. Right there, during break, I was sprawled out on the floor in front of everybody.  I was so embarrassed I didn't want to ever get up again. How was I going to stand, lift my head up high and walk to my class? The idea of remaining on the floor didn't seem wise so I got up and did what I thought was the smartest thing at that time; I laughed at myself. And there and then, it felt like it didn't even happen.
I've heard stories of most embarrassing moments shared by my friends. Tales of being pressed while in traffic on third mainland bridge and having to do whatever it takes, tales of  having cooked up an elaborate tale of your circumstances and being caught in a direct lie, tales of  having freshly made hair and while walking down the hallway full of self confidence and charisma and next thing you fall flat on your face, and my personal favorite, wearing a wig and having a torrential breeze from hell blowing it off your head in the presence of a boy you've been scoping for months!  We were talking about this in the office and Jules told us of how she fell down the stairs in front of her boyfriend and his mother. She landed right in front of the Mummy completely humiliated.
I'm sure at some point in our lives we've all experienced one terribly embarrassing moment or the other. For some it hasn't left a dent on their self-esteem, for some other people it's had a long lasting effect on their ego.
Please share some of your most embarrassing moments with us and how you were able to save face after.  But before I go I'll leave you with some interesting videos I found.
Model trips on the catwalk
The Australian Prime Minister, Julia Gillard and her little shoe mishap

And bringing it home; our very own rising sensation, Burna Boy falls off the stage at the Headies

Photo credit: gurl.com