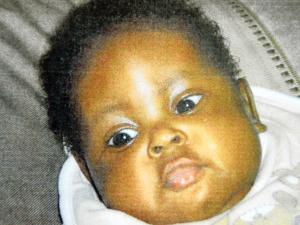 Yesterday, the Nigerian media sphere was agog with news of the kidnap of a six month old baby belonging to Nigerian parents living in South Africa. The boy who was reportedly kidnapped from his home in Bezuidenhout Valley, Johannesburg by his parent's neighbours was found safe on Thursday.
According to Lt-Col Lungelo Dlamini of the Gauteng police, the child was "found in good health in Fordsburg".
The police have also arrested the Pakistani couple who allegedly kidnapped him and tried to slit his nanny's throat on Tuesday.
According to a report by the SouthAfrican news portal iol.co.za, the Pakistani couple would face charges of kidnapping and attempted murder when they appeared in the Johannesburg Magistrate's Court. The couple were said to have kidnapped the son of Ifeanyi Jones, named Revelation Jones, leaving the baby's nanny Veronica Kanda for dead . They also locked his six-year-old daughter in the house.
The father of the abducted baby, Ifeanyi Jones, said for several hours he and his wife Khanyisile had been phoning the nanny and the house, and no one had picked up the phone. The Nanny's husband, Daniel Kanda, said his wife had told him the attack had taken place early in the morning. She was carrying the baby when the couple attacked her. "They wrestled as the couple was trying to pull the baby  her; until she fell to the ground, and (the couple) started attacking her. They were attacking her with shoes. The mafromn tied a rope around her neck, that is when she collapsed," he said.
The Pakistani couple were said to have demanded a R100, 000 ransom. Earlier on Thursday, Dlamini, the Police Officer said: "The father received an sms late yesterday (Wednesday) saying that they (the kidnappers) were demanding R100,000 for the baby".
The police however found the couple and the baby following a tip-off from the public.
We are glad the innocent baby has been found and returned to his parents.