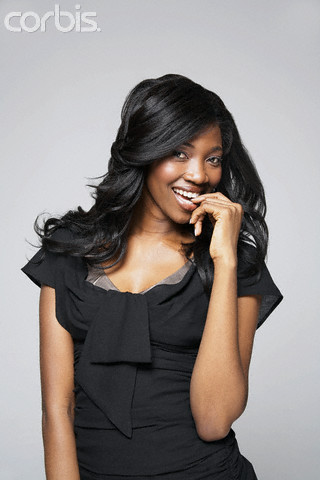 Yay! It's mango season! I was having a laugh with my friend Mabel, and we were discussing the fact that there's no "tush" way to eat a mango. I argued that you could slice the top, then slice the bottom, dice them up nicely and still be tres chic in the consumption process. She countered that my method encouraged waste and the juiciest parts of the mango was around the seed (or stone) and the best part was to get a bowl, wash your hands and get down to the business of taking off all the flesh from the fruit. So we were in the middle of consuming the first set of mangoes from Ogbomosho and watching TV when she suddenly remembered there was an outstanding gist she hadn't given me.
She had gone with her husband to visit his baby sister who had come around from Florida for holiday. Mabel, being the very friendly, sweet person that she is, said she had only met her sister-in-law a couple of times prior to this but she had an amicable relationship with her. So, she was in shock when her husband's cousin called her aside and told her that the sister-in-law now had a baby and Mabel ought to accord her the respect that came with being a mother! Hence, Mabel should 'show some respect' and hereinafter, address her sister-in-law as "Mommy Moyo".
She hadn't finished narrating the incident when I started laughing. I laughed so hard I almost choked on my mango. She didn't find it as funny as I did because she was visibly upset. "Since when did having a child change a person's status, title and mode of identification?" I said, "Since married girls started tormenting single girls with the 'Mrs' title". She responded that it wasn't the same. It reminded me of a story I'd heard of how someone threw a tantrum at a party because her cousin addressed her husband by his first name. "Please, has his name stopped being Michael?"
Truth is, in Nigeria, some people are really big on these things. Don't call my husband by his name; I have a kid now, I'm Mummy Enitan and my favourite one of all time "MRS Kabisioye".
A name is a means of identification and not a sign of "respect". It's funny when you live abroad and you hear everyone is referred to by their first name and you find Nigerians getting hissy fits over how their friend called their husband by his first name or you hear new mothers insisting to be called "Mummy Mirabelle". I hear in some religious settings they're quite big on the name thing as a sign of respect.
Some have argued that it's cultural and our culture should be upheld and respected. It's arguable because it comes across as selective cultural observation. If you wanna embrace your culture wholly and fully, then do it clearly and unequivocally. Tell your colleagues in Birmingham to call you "Sister Anna" because surely your skin will mottle over if you're addressed by your first name. 😀
So what are our thoughts guys? Do you like to be addressed by your "title"? Do you think it's disrespectful for your friend or relatives to call your husband by his first name? What do you like to be called? How do we then solve the issue of those women who don't have kids? Mommy….?
Anyway guys, it's all fun and love! Do whatever rocks your boat. Live and let live! Have a fabulous week ahead and remember to keep a smile on your face.
Peace, love & cupcakes!
Toodles!
Photo Credits: Murat Ozdemir/Corbis