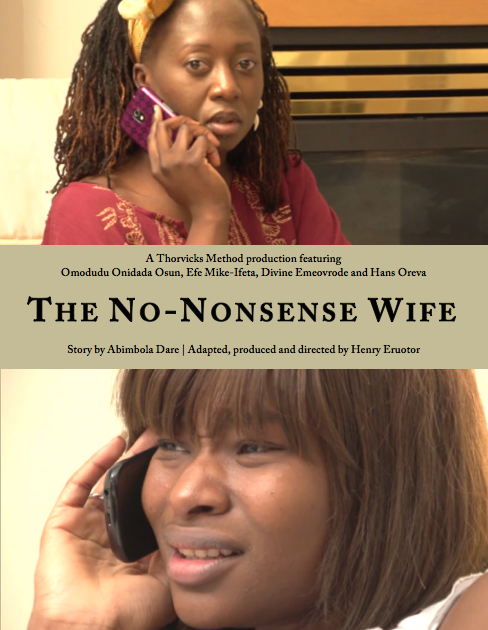 Do you remember our BN Prose feature by Abimbola Dare titled "No Nonsense Wife" posted last year? That story went VIRAL! I got broadcasts with people remixing it to say it happened to their relatives! After sharing a good laugh with the writer of the story she confirmed that it was entirely a work of fiction. We were glad a lot of people liked the story, so much so they made up their version of the story.
Anyway, some creative guys in Canada have gone a step further! Abimbola Dare's "No Nonsense Wife" was made into a short film by director, Henry Eruotor. The short film stars Omodudu Onidada Osun, Efe Mike- Ifeta, Divine Emeovrode & Hans Oreva.
Watch the film here and share your thoughts!