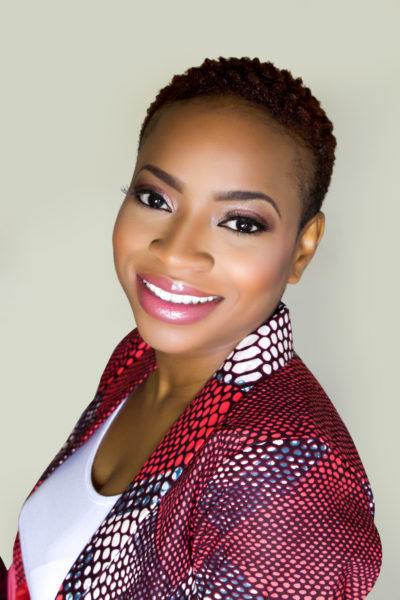 In The Last Wedding Anniversary, Abimbola Dare takes us into the mind of Celine Benson, a woman fervently hoping for a child, trying to find herself and maintain a happy marriage, while struggling with her faith as none of her prayers seem to be going unanswered.
**** 
I can't sleep.
There is a steady drip on the window: thin droplets of rain form a pattern on the glass, drops of water chasing one another in separate lines that merge into each other at random points. Outside, the wind howls, rattling the window panes, beside me, Biyi is asleep, snoring. His snores remind me of the generator set in our house in Nigeria. A loud rumble, like the whirr of a helicopter's engine. He doesn't do this all the time– snore– but when he does, I often feel like shoving a bucket of ice cubes over his face just so he'd shut up. I tap him, gently. "Turn on your side," I say. "You are snoring."
He obliges, turns himself right round, and takes the duvet along with him. A few seconds later and the snores have dropped to a low hum. I listen to him for a bit, amused at the synchronisation of Biyi's noise with the rain drops. I feel a sudden wave of longing for him, to feel his muscled arms around me, his breath hot against my neck. I lower my face close to his, my mouth nearly touching his. I could kiss him, and he would awake, respond. But I can't. I tuck my desires away and slide out of bed and tiptoe to the wall, where my phone is charging. I should call my sister. To tell her I had a dream that she got pregnant, just to see how she'd react. I know I should let it go, but I can't help it. Why is she not telling me about her baby? Because she doesn't want to. The answer is swift; it puts a lid on my self-pity. Again I remind myself that it's her life. When I get pregnant, I won't tell her either. Case closed.
I slide my phone open, and click on the Instagram icon. Clutching my phone to my chest, I tiptoe back into bed and tuck my legs under a spare pillow. I don't bother snatching my share of the duvet back from Biyi; it would only offset a fresh round of deafening snores. I turn my attention back to my phone. My Instagram handle has been active. I have had three new followers, a fact which sends a thrill through my body. Three new followers! It's like I've won the lottery. I only joined Instagram a month ago, when Rebecca suggested I get on social media to display my organisation skills. "Post pictures of your cupboard," she'd said as she pulled one cupboard door open and peered inside. "You might get hired as a cupboard-organisation consultant. People make money in different ways these days. You just never know." And so, two days later, I created an amount: @OrganisedMrsBenson. I have since developed a strange obsession for the app. I post pictures of everything: Biyi (of course, Biyi! His picture alone gets thirty likes from my grand total of thirty followers), pictures of my organised cupboards, kitchen, bedrooms and then random pieces from my life, all well-orchestrated to make it seem like I had a happy, fulfilled life as a married woman. Stop it, I chastise myself. I don't seem like I have a happy fulfilled life as a married woman. I actually do.
There's a comment on the latest picture I put up, an old friend from Ocean Academy, Ada said: @CelineEdozien: You both look amazing. You make me want to get married! She'd typed this under a picture of Biyi and I had taken at Southend Pier. I tagged the picture with enough hashtags to make the hashtag creator send me a cease and desist memo:
#myhusbandishotterthanyours #couplegoals #ilovemyhusband #happywife #whatigottothisweekend #istilldo #myhusbandrocks
The picture is at least three years old. I glance at the back of Biyi's head. When was the last time we went anywhere? When was the last time we had fun? When was the last time we did anything together as a couple? Somewhere along the journey to have kids, and stay sane, we had somehow stopped having fun.
I click on an icon that sits at the bottom of the screen to check out my new followers: @BisiAkanni. I remember Bisi from my old church. I check her out for a second, decide her page is boring and go back to check out my most recent follower: @MsEva.
@MsEva? Eva? My heart trips. It'll be amazing to see what she's been up to, what her life is like without having to ask too many questions, without having to guess or imagine. I hope she's as open as I am. I click on her username and I am informed her profile is private. Crap.
I request permission to follow her, and then I sit back and wait. Five minutes later, my phone vibrates.
I click on her profile image and bingo!
I enter Eva's world.
***
The Last Wedding Anniversary will be available on order to Quramo Publishing Limited, 13 Sinari Daranijo Street, Victoria Island, Lagos. You may send an email to [email protected] or call us on (+234) 01 454 7878, (+234) 0909 174 0210.
Available nationwide from February 2018