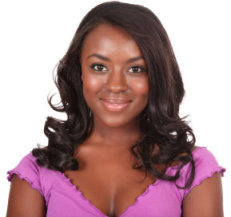 It's so good and exhilarating to be alive. The world is bright and beautiful. The birds are chirping so nice and musically…. Urgh! I can't pull it off mehn! Nahh! I tried guys… I really did but Mondays ARE a drag! However, if I was going to look at it from the glass-half-full perspective, I'd say it's 5 more days to the weekend so hurrah! So, what did you get up to this weekend? On this end, I basked in the the delightfully cool breeze that comes from two days of rain. It didn't matter that there was no power and of course the cable signal started misbehaving when the rain started. It cut short my Superman marathon but it was fun while it lasted.  Watching a movie you saw as a kid with adult eyes is actually very heart breaking. As I watched Christopher Reeve in his tight spandex, all I could think of was "What? I actually grew up thinking this dude was zipping through the New York skies?"
The Superman franchise sold us sha! Many years ago, I knew this dude who had everything of his with the "S" emblazoned. Socks, backpack, notebooks, and towels… all with the Superman logo. He was a die hard comic book enthusiast.  I can't remember his name now but everyone called him "Robo Robo."  I don't remember the origin of the nickname but it was always funny. Robo Robo tried very hard to shake off the name but it didn't work. A few years ago, I saw him getting into his car in front of the Zenith bank on Admiralty way and I wanted to get his attention and then I realized I didn't actually remember his name and I couldn't start shouting "Robo Robo" at a grown man.
Who comes up with these nicknames? Some of them are very cool but some are just plain wrong!  When the NTA soap opera "New Masquerade" was airing, they introduced a new character called "Syracuse". I don't remember much about Syracuse but I remember that Syracuse was quite vertically challenged. Somehow or the other, everybody in the house in Ilorin started calling me "Syracuse".  Somehow,  the nickname morphed from "Syracuse" to "Syra oni Syra", to "Syra". I couldn't shake off the name and just thanked the deities above that it didn't leave that house. So, I came home one holiday, and I must have been trying to gather sympathy from the wrong sources because I told my brother and he made it worse. He funkified the "Syra" to "Sera" which kind of sounds like "Sarah".  Dearly beloved, that is how I got stuck with "Sera".
Nicknames are not bad actually when they're cute like "Tin Tin" or "Kess";  but when you have "Bondo"/ "Jango"/"Rabitte"/ "Beast"/ "Dodongba" you begin to wonder why the universe is so unfair. There was a guy in my secondary school whose surname is "Adeoti" and somehow he got dubbed "Goatie".  Then, as if it was not bad enough, his younger brother came and got called "Small goatie". Then there are some nicknames that you dub yourself and everybody kind of buys into it… like my friend Kunle Bello. Everybody and their dog calls him "KB". He went on to adopt it as his stage name "Kaboom – The Detonator".  Yes, I sound bitter, he has such a cool nickname.
Anyway, please share your nickname with us and some of the funniest and most boring nicknames ever…. don't forget to share the history and the embarrassing and not-so-embarrasing facts behind the names.
Have a fabulous week ahead. Don't worry, it'll soon be Friday.
Peace, love & cupcakes!
Toodles!
Photo Credit: Stock Images