When Michael walked into the BellaNaija office, he looked like a man who knew his worth and the impact of his work. We had to find out more. With the confidence he exuded, this was a guy who had been there and done that and had the scars to show for it. Michael Ugwu, is the Chief Executive officer of iROKING.com, the foremost provider of digital Nigerian music. iROKING.com is part of the iROK group and is working with Nigerian artistes to get their music to the world. An area that hasn't previously been explored previously, Michael and the iROKING team are tackling an interesting aspect of the entertainment industry and we dare say that they're doing a fantastic job. In our chat with Michael, he tells us more about iROKING, the intricacies of online music distribution as well as his love for Leyla! We hope you enjoy this chat as much as we did.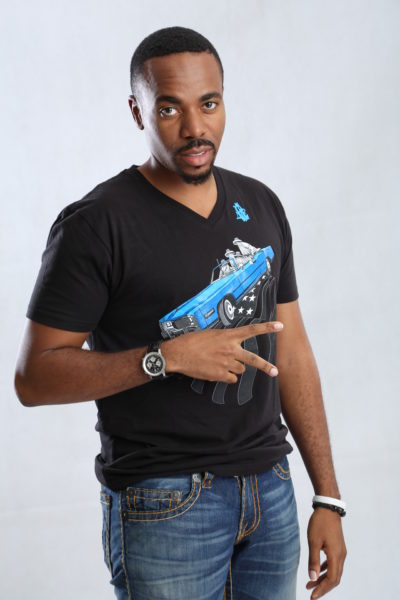 Who is Michael Ugwu?
I was born in Manchester in the early 1980s baby! I have two elder sisters and three younger brothers (one from my mum). I was apparently the boy my folks had been waiting for hence why I was given the Igbo name Obiora. We moved to Nigeria for a few years around 1981/2. My father was in the Federal House of Representatives at the time so we were living in 1004 in Victoria Island (for the first time, I moved back there again almost 28 years later). The military coup in 1983/84 forced my father to send us back to the UK where I started Nursery/Primary School. At 6 I was enrolled at Lockers Park Boarding School in Hertfordshire. Fast forward Secondary School, College – my parents split up when I was 16/17 just before I started University. Without a father much on the scene I think at this point the hustler in me came out.
I studied and hustled all sorts – cars, computer hardware & software, mobile phones trading like a true Igbo boy! At 19/20 I bought my first BMW Coupe with my own hard earned cash! Not the best investment but hey you're young & foolish once right. I finished Brunel University with a 2:1, explored a few business ideas that went south before embarking on my Masters at University College London. I gave in to the corporate life and joined the Royal Bank of Scotland.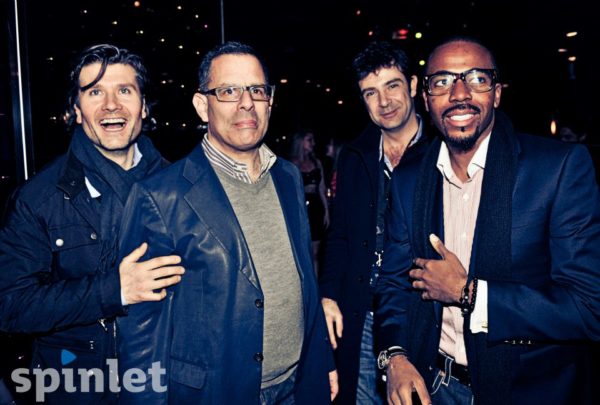 How did you get from that into music distribution?
It was not a straight forward transition. I returned to Nigeria via an opportunity from a local investment bank that had come to the UK to recruit Finance Service Professionals. I had been looking for the right opportunity and decided to take it. I returned at a time when the stock market was seemingly performing well, when in actuality it was overheating! This was in the summer of 2008. Two years down the line I had experienced the harsh realities of working in Nigeria. I had suffered two job losses – I left the first investment bank due to their financial challenges and inability to pay salaries at the time; I joined a smaller financial advisory boutique briefly after that, which also suffered a similar fate (I amicably resigned from both appointments). I had started a catfish/snail farming business whilst working with the second company which I decided to focus on. It was  my most successful Nigerian venture at that point (I had run a nightclub business, set up a small scale yoghurt manufacturing plant, dabbled in the import/export business – cars/mobile phones).
At some point, during my days as a farmer, I was called on by my statesmen to run in the last State Government elections (Enugu April 2011). It was an exhilarating yet scary experience and a half! I lost my election (cue: massive rigging!). I was literally looking for what the next move would be. Farming is capital intensive and I had exhausted my finances. The business at that point was stagnating. I temporarily toyed with the idea of moving back to the UK…then I had a conversation with Jason Njoku about music. Since returning to Nigeria, I had worked in finance, set up a nightclub business, traded, built a farm, run in State Elections – it was the right conversation at the right time.
In my mind, music was simply the next move, the next hustle – chips in – iROKING was born!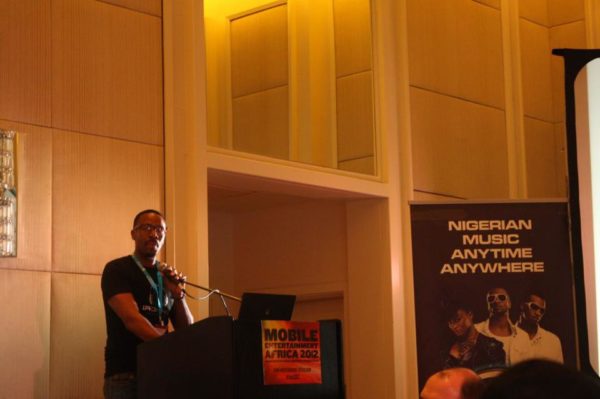 What is iROKING?
I could be here all day explaining so in a nutshell – we connect great Nigerian music with passionate fans around the world. To expand, iROKING does the following – Music Streaming and Downloads/Music Videos and Audio/Paid and Free/Mobile and Web. We are iTunes' and Amazon's largest content provider in the region. We are YouTube's largest partner in Africa averaging 20 million video views across our Youtube music channels on a monthly basis. We get circa 1.05 million unique visitors a month across our web (streaming) and mobile platforms (downloads).
The majority of our mobile users are in Nigeria. For our mobile users we provide high and low quality downloads no bigger than 4mb easily downloaded onto any device via any network. We are arguably the largest digital music service in Africa at the moment with more than 500,000 registered users on our site since our official launch in February 2012. People come to iROKING.com to find great music. Artistes utilize iROKING.com to get their content as best distributed as possible.
Can you describe what the music distribution in Nigeria was before the advent of iROKING?
Organizeddigital music distribution was  in shambles. I mean it was non existent. Many artistes had not fully utilized and exploited the power of YouTube. Most artistes (not all) could not get their content on iTunes/Amazon. Digital was something new and as yet not understood with regards to the best way to exploit it. There was no one platform focused on showcasing and distributing Nigerian music online in the way that we have. We were not the first on the scene but we were the first to bring this model together in the way that we have and as successfully as we have
How does iROKING cater to music users who don't have access to the internet?
We are web-based so we do not cater to users who are not online unfortunately
Can you describe the workings of iROKING? What makes it special?
I think one of our stand-out factors are our collaborations within the music distribution space. We have successfully partnered with 2 of the largest social networking platforms in Nigeria and Africa. We have deployed music.eskimi.com with Eskimi (5.7 million users in Nigeria). We have also deployed iroking.2go.imhttp://music.im/ with 2go (9 million registered users in Nigeria). We have partnered with Tecno Mobile (25% mobile handset device market share in Nigeria) as well as Arik. We have a number of collaborations that will be announced in the not so distant future, all game-changers. All of these collaborations help us get music distributed as far and as wide as possible in an organised manner, tracking streams and downloads.
We are still getting to grips with revenue generation in Africa however we have successfully created a revenue generation model for artists to drive sales/revenue in the Diaspora with platforms such as iTunes and YouTube. We are not only in the business of distributing music. We are actively disrupting the space in order to ensure a better deal for artists with regards to generating revenue in Africa.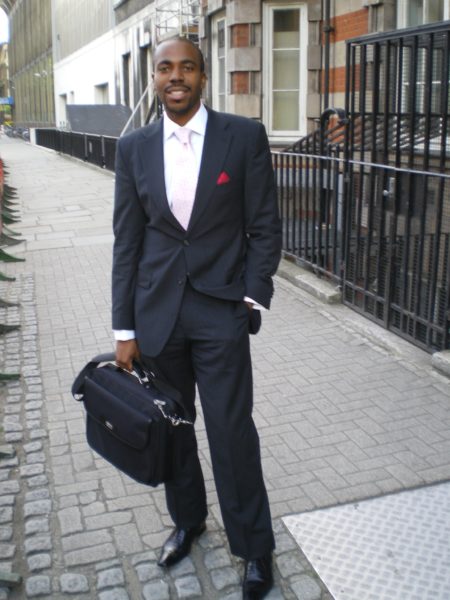 What's the IT Factor that you have brought into iROKING?
Energy and patience. When it's time to move, I move, things happen. My doctor tells me I have an extremely slow resting heart rate. It's not easy to rattle me. Things have not always gone my way since I became CEO of iROKING. Cash has not always been there, mistakes have been made. However. whenever I enter that tunnel and it's a little dark, I'm patient enough to move towards the light fast or slow but once I see that light it's all energy. I guess that why they call me Magic Mike.
The team is spread across 3 continents… how do you effectively and efficiently manage that?
Communication. We've got a really good team at iROKING. Regardless of time zone, all hands are on deck. It's important I understand what different work streams are ongoing. iROKING and iROKOtv share a large amount of human resource from Tech, Communications and Business Development. It's not always possible for me to be in London or New York but whenever I am I like to catch up with everyone. Outside of that we are a tech business – we are constantly on Skype or having Google hangouts to see what needs to be done.
What's the most challenging part of running iROKING?
We have a solid team, a solid evolving business model, a content-starved audience and many more ingredients to push us to achieve our objectives. Our own worst enemy and biggest challenge is ourselves. Distraction, laziness, believing we have made it when we have not, and all those other terrible self-focused attributes. In Nigeria I believe it is called "wash". Don't believe the hype. Look at the data. According to the International Telecommunication Union (ITU) we have about 43 million Nigerians online using the internet. Music affects almost everyone's life and yet we only get about 1.05 million unique visitors a month from around the globe.
What's the most fulfilling part of your job?
Artistes who commend us for the work we put in. Seeing them come back and entrust us with their content again and again is the most fulfilling part of all this for me. Many thought we would fold up and die. We have not and do not intend to go away so easily.
Can you share some of the intricacies of piracy and the issue of remuneration of artistes for their music?
I'm glad you said intricacies. I think locally digital piracy is more of a mis-education than anything else. Physical distribution of music content outside of Nigeria has always been limited in terms of a marketer's ability to distribute far outside his geographic proximity.
With high levels of demand and lack of supply you find individuals uploading content to various platforms for the benefit of their Diaspora brothers and sisters. In terms of piracy for financial gain however, the Alaba model has not morphed into a digital Alaba model and hopefully will not with platforms like iROKING around. I've encountered some unscrupulous individuals trying to sell content they have no rights for on iTunes and/or monetizing videos on YouTube that do not belong to them. Hand in hand with my legal team we target such individuals and if necessary file suits and fight. In order for an artiste to generate revenue online, their content has to be limited to platforms that sell (downloads) or otherwise monetize (adverts/subscriptions) content.
The music industry is at a point where artistes' live shows are a key source of revenue. They are albeit less concerned with album/single sales numbers. Regardless of this, it is important on one hand we change the culture around releasing content without any monetization strategy online as well as educate fans/artists that with platforms like iROKING it is possible to consider revenue generation. And if revenue generation is not your focus at least properly manage your releases in order to garner as much data as possible around them.
What is that thing that keeps you going? What keeps you doing what you do?
One of the driving factors for me to leave the UK was my ambition to do something that made a real difference. I haven't made that difference yet, I'm trying to small small. I'll keep going until I do make that difference.
Where do you see iROKING in 5 years?
Let me not talk too much about numbers. iROKING will grow to become the largest digital distributor of music content on the African continent connecting great Nigerian music with Africa and the rest of the world.
Just For Fun
What's your favourite food
Fish – grilled, boiled, steamed, fried. I love me some fish
You'd never be caught wearing?
A nyash pad
Two things you'd never leave home without
My direction to my destination
My reason for going there
And of course my phone & sunshades!
If you were an animal, what would it be?
A bird. Birds just seem so chilled and relaxed, swooping down to catch their prey and up in the air again. Flying free in the sky seems really cool and all but honestly I would love to be able to fly on top of bad people and……………..bomb away.
Kim Kardashian or Beyonce?
One's pregnant and the other just gave birth?? As in? Na Wa Oh you would have added Amber Rose now? On the one hand neither needs a nyash pad but on the other hand ain't nobody got time for that. That being said I wouldn't mind Chidinma singing Kedike for me oh
Jeans or cotton pants kind of guy?
Definitely jeans. Cotton pants if I'm looking for cash.
Favorite Nigerian designer?
Any designer that sells their clothes on www.giddimint.com! Check it out, we are revolutionizing the online urban fashion space. Shout outs to Literati, Allen and Fifth, Head Honcho, Mr Garbe, Gorilla Monkey Head and my Giddimint Team.
Currently playing on your iPod…
Unfortunately I do not own an iPod but I do put together some banging mixes! So right now on my latest mix cd I've been jamming to some new jams I'm super feeling SDC's Feel Alright, it's def my choon right now. Kcee's Limpopo is def on my playlist. Chyme HD, my boy Basky "Gentleman" is on repeat. Burna, Ice Prince, It's Dizzy. On the US side Kendrick Lamar, The Weekend, ASAP Rocky, Fabolous, Weezy and of course The Boss Ricky Rozay are all featured on my latest mix. Chippy, Wretch 32 and Skepta def repping the Union Jack on this mix.
How do you unwind?
In my spare time I spend as much time as I can with my daughter Zikora. We usually hang out, eat ice cream and play play play! If not with my daughter I spend time with my Leyla – she's my 600cc Honda CBR Powerbike and seriously her official name is Leyla. Despite the crazy roads in Lagos it is actually really really exhilarating to hit the road and ride with my biker squad – safely might I add.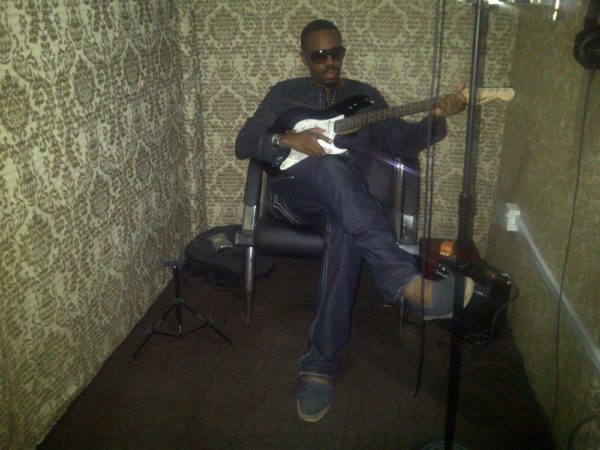 Chatting with Michael was an absolute delight and we look forward to doing more features with him in future.