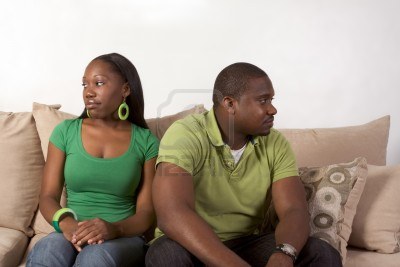 For the past 5 days, I've had Mo'Cheddah's "No Be Money" playing on repeat in the car because I think the guys at Knight House deserve a special award for the instrumentals on that track. You should listen to that song with correct speakers to have an idea of what I mean. Beat goes HARD! Anyway, in that song, Mo'Cheddah is saying that it's not money she's looking for but the man. She says it's not about having a Range Rover or flashy things… in fact, she will "jump Okada" and "chop for Buka" as long as it's her boo.
It's  very nice and idyllic and it's basically a subtle message to gold digging babes that it shouldn't always be about money.  A lot of people say this as well, and some women even say they're good if the guy is a "prospect" for doing more and being more.  I've always heard this and it was not something I've ever given extra thought to until I carried my friend Yaz in the car yesterday. "Abeg what is this rubbish music you're listening to? At this age you're still listening to these kinds of stupid lyrics? Abi you don't know you're old?" I couldn't stop laughing because she was emphasizing on the age.
Yaz and I always crack jokes about being senior spinsters and we keep saying we'll start a support group for "young'ns".  Yaz reminded me of a friend of ours who broke up with her 37 year old boyfriend because he was still promising her that he had prospects and she should hang in there. Dude kept asking her to stop looking at the surface and to look deeper. She had looked deeper and found nothing. According to her, if at 37 you're still hanging on to your prospects, what were you doing at 22 when your mates were planning?  She said she was all for believing in your man and she was formerly of the school of "No Be Money" thought until she realized she was not getting younger.
It can be argued that there's no unifying clock that defines people especially in Nigeria when people are still writing JAMB exam at 22 and living at their parents' at 25. Unlike in the US or the UK where guys are working at 15 and are planning to move out of the nest at 18. So, the issue of prospects can be said to differ according to the social background of the person. On the other hand, it can be said that there's a certain drive that pushes you if you are a "have not" and some people just lack it. So it's more of trying to figure out the point where drive/ambition meets opportunity.
In the case of Yaz and I's friend's boo, his drive had clearly not met opportunity and she wasn't ready to wait any more. At 33, she didn't care who judged her for dumping him; she wasn't ready to keep waiting for "prospect".
What do guys think? Is there an age limit for the guy's "prospect" to materialize? Or do you agree with Yaz who says that the only thing a guy should be "prospecting" at 35 is an oil well. We all know we can't "publicly" declare that it's about money, so can we analyze these "prospects" we so easily like to throw about? Has staying with a guy with "prospects" paid off for you? Do you have any horror stories of when the guy came into his "kingdom" and made you regret hanging in there? Do you have stories of when you gave up on a 37 year old man with only "prospects" who then hit a gold mine on his 38th birthday?
Let's discuss!
Photo Credit: 123rf.com