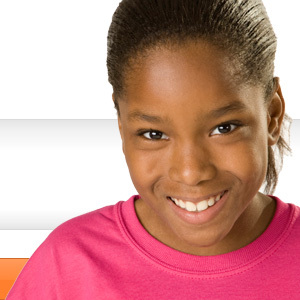 We definitely take a great deal pride in our faces. Which is why we invest so much in make-up, hair, colours and of course, the almighty mirror! How exactly are we supposed to see that our beautifully-coiffured face without the aid of Ms clear and lovely mirror? Don't get me wrong oh, I've always been a fan of the mirror, in fact one of her greatest fans. I had one in my every handbag, two in my car, in class, in the office, at church (yeah! gotta look good in the presence of God!), in fact there's one I carry almost everywhere and I never imagined that anything could EVER come between us.
One of the fondest memories I have, especially as regards taking care of my five year old self, was primping and painting my face just like the ladies that advertised bathing soaps and body creams in those 90s commercials on TV or as I had seen my Mum do countless times. My face would come out looking nothing like the two previously cited examples but that never dampened my spirit nor prevented my trying out different styles and patterns.
That is until Friday the 18th of February 2013. I had finished late from work that eventful evening, was so tired, in fact exhausted! I had been fantasizing about what I was going to prepare to eat as soon I got home. Fried yam with chicken sauce or Spaghetti with minced meat sauce? I like food that much – so when I arrived, I immediately set to work. But have you heard the phrase? 'the best laid plans of men and mice', or 'man proposes, God disposes', well that's exactly what happened to me on that Friday.
I put the frying pan on the gas cooker, struck the match and lit the cooker; it wasn't burning well so lil' Ms engineer decided to adjust the gas head (while twas still burning), everything after that was a blur. The next thing I knew, there was a ferocious blue flame right in my face, then screams from my mom, neighbours shouting fire, fire.
Well, the fire was put out and everything settled down. Everything that is, except my face. It felt very hot as though it was burning and gradually darkening.
The fine babe in me quickly kicked in, I went straight to the internet and checked out remedies for burns which I immediately applied. Shea butter, then honey and then aloe vera, what didn't I try? But of course, it was too early to quantify the damage or even the effect of all the treatments I applied. The next morning I didn't recognise my face and little Ms Mirror became an instant enemy. I couldn't stand to look at my face or what it had become overnight. I still shudder to think of it.
The doctor's prescription plus my own herbal remedies became a daily dose meant to restore my beautiful face back to its old glory. I became picture-shy, mirror-shy and in fact reflection-shy. It was a great lesson in patience and perseverance. My skin gradually began to peel, developing new flesh and the only thanks I could give was for my vitalizing, ebony skin. What if I was fair skinned? (the horror!). Typically, there was a series of conflicting and sometimes hilarious information being given by all and sundry. Especially as someone who isn't into the skill/art of make-up, my only prayer was for time to pass quickly because, as they say, time heals all wounds.
The waiting period wasn't very palatable. I witnessed varying reactions from members of the general public, a lot of it negative, some even sported disgusted looks, also inquiring comments, advice etc. My face has improved greatly now and I have to specifically tell you about the incident before you notice any scar. I'm so glad and I take pictures at any opportunity now. I forgot to mention that one of the advantages of the blaze was that every pimple on my face immediately cleared (is that vain?)
There were so many lessons I learnt during that time and I pray I never forget what it felt like (though it's sadly becoming sort of a blur now). I realised that there were so many more important components to me outside my face. I didn't really change, my personality remained constant, I was still that loquacious, bright, funny (if I may say so myself) young madam and the only visible difference were the scars which had developed on my face for that short period of time. The damage was only skin-deep and could/did not affect the substance I had to share with humanity. I desperately wanted to communicate this to people I met especially for the first time who would actually not want to pry and inquire as to what exactly happened.
Whilst I am not advocating an end to cosmetics and beautification of the human face, we as individuals should learn to look beyond the 'face' picture when dealing with people we meet. Rather, take everyone, not at face value but 'person-value'. I know first impressions supposedly last longer but a lot of times they might not portray the true picture which a little prodding and interest will reveal. Look beyond the spotted face to behold the (almost) spotless heart.
Photo Credit: hypertextopia.com