"Oga Settle Us First!" Are we the Architects of Our Own Misfortune?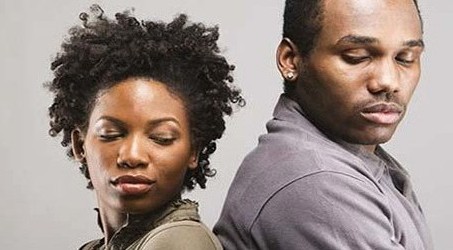 set•tle /ˈsetl/
Verb (Normal dictionary): Resolve or reach an agreement about (an argument or problem)
Verb (Nigerian dictionary): Resolve or reach an agreement about a certain amount of money that must be paid before you can proceed.
Well, the Nigerian definition of 'settle' is not far from what the normal dictionary defines it as. The 'settle us first' mindset cuts across different aspects and sectors of our lives and economy that I start to think, Do we gain more than we lose? I am not even referring to the usual antics done by some uniformed people who position themselves at different points on the way and insist you drop something after dawdling your hours away. Rather I am referring to 'we', the people that constitute this country/state/nation we live in.
When oil explorers came here first, explored and degraded our land without adding value to the community whose water they polluted; or the people whose farms they destroyed, we brought up the "settle us first before you can come in' plan, and it felt good, -still feels good – because it gave them a sense of responsibility that anything damaged had to be fixed. It made them realize it would be inappropriate to come, make lots money from our lands and not care about the after-effects of their activities on the inhabitants of the community. But this seems to be the only instance in which I can assume that the 'settle' mentality actually means good. Although 'we' get far too greedy and start destroying safely implanted pipelines and other oil producing equipments in the name of getting their own share of the 'settlement' and become the ones causing harm themselves and the environment.
A colleague of mine, who presently is involved in the ongoing LMDGP borehole drilling and repair project in Badia-Ijora area of Lagos state, tells me daily how the inhabitants of the area are 'enemies of their own progress'.
From the first day when the drilling equipments were brought into the area, they had demanded the supervisors and drillers 'settle' them before anything could be allowed into the area. The negotiation about exactly how much this 'settlement' was to cost took a number of days, and even as it has been paid and the drilling has commenced, these people still harass them occasionally to 'settle' else that day's work wouldn't proceed.
When I think about this, it seems funny because the project is intended to provide potable good water for these people, yet here they are frustrating the efforts of those employed to carry out the job. This 'settle' mentality isn't just in the heads of the able-bodied youths, even a 70+ yr old woman was heard saying 'Won bi won daá' – meaning in pidgin, 'Them no born them well', in reference to the people not settling before doing their work.
I was conversing with a Co-Hub member about the provision of efficient fibre optics WiFi internet for almost every house in Nigeria, as is obtainable in advanced countries in the world. At the end of the discussion, we came to a conclusion that the only way that was going to happen, would be to send all Nigerians to either Benin Republic or Cameroon for a week, and the cables be buried in everyone's absence. then we could all come back and start enjoying good internet services. Because that way, the providers would have avoided all the 'Settle first before bringing anything to bury in our street' wahala which could get really crazy. Even after settlement you could find 'these people' digging and cutting all cables in the name of wanting 'more settlement' as the previously paid ones have been exhausted. So till then we manage the miserable overhead masts these service providers see as the best that can be done for us.
So what do you think about this our 'settle us first' attitude and how it has helped or hindered our advancement as a nation?
Photo Credit:news.naij.com
______________________________________________________________________________________
Amarachi Alisiobi is a geologist by profession, a writer by interest and a co-deejay by association.