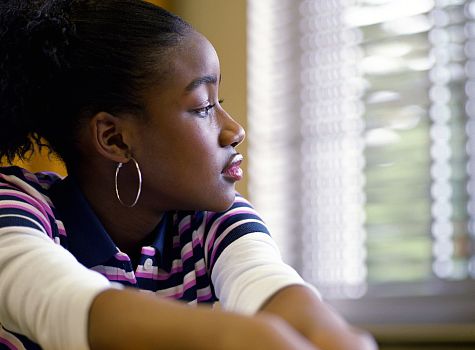 Minutes roll into hours; hours roll into days; days roll into weeks…  Where did the time go already? We're halfway through September! It's great to be alive and this is especially so when you have a purpose. The general idea is that there are two essential facts to life. You're born and you're definitely going to die, so it's what you do in between point A and point B that really matters at the end. You have to make sure those middle years count for something because everything else pales in comparison.
I woke up feeling very philosophical this morning. As I went through my mental Rolodex and checked off the list of things to do today I realized that save for a couple of errands I have a very chilled day ahead. In my mind, that's automatically "Thank God, I don't have to iron anything to wear." I mean, ironing has to be the worst household chore ever invented for me. Coming closely at its heels is having to make my bed.
Subconsciously, I'm thinking 'why do I have to lay it religiously when I'll only plop back on it immediately after?' So I do the basic shaking off of foreign bodies, fold my clothes and just cover the bed with the duvet. All is well in the world. On weekends, the duvet doesn't even get that nice arrangement. Because I'm sitting upright in bed with my laptop, books strewn all over and very little room for anything else.
Please don't judge me. The way I see it, my room is my private space. That place where I can be me without airs and pretenses. It is the inner sanctum. The holiest of holies. The place where bras can lie around and unironed laundry can live without being judged. It is home to my coffee mug from yesterday morning and the place where my junk from secondary school (which I just can't let go for sentimental reasons) stays.
So, I could totally relate to my friend Dara when she called last week to rant. Apparently, when she traveled her brother-in-law came to spend the weekend at their house and he had gone on an iPad photo shoot spree in HER ROOM! She was livid and gave her husband a piece of her mind. She wanted to know if she had over reacted because she said she isn't normally that prickly about her room. "After all when you come here we check out clothes in my room. But that's you and I invited you in." My response to her was how do you know Jide didn't invite him to come there too?" She went on to say that she just felt it was so much of an intrusion. Her underwear was all over the place and she didn't appreciate the fact that it was just exposed to someone she didn't invite.
When I lived in Unilag Newest Hall 2, the rooms were demarcated into corners and so every every bed had this bizarre looking fabric draping. Girls would get almost violent if someone uninvited was making herself comfortable in her "corner". So I guess there's something to be said for the sanctity of one's bedroom. Some people, however, don't have any problems with it. If you live in a studio apartment and all a person has to do is stretch their neck and they're seeing your bed then I guess there are no rules there.
Anyway, I shall leave you at this point. Have a great, meaningful week ahead. Oh, and don't forget to share your Holy of Holies stories with me. Do you have any hang ups about people coming into your room? Do you really not not care either way?
Peace, love & cupcakes!
Toodles!
Photo Credit: blackyouthproject.com