BellaNaija presents "Celebrating You! Class of 2013." Some months ago we called for submissions of graduating students who had excelled in their course of study. We acknowledge the fact that everyone who has graduated this year is a winner. We, therefore, want to celebrate people who have gone over and above the norm. People who have gotten meritorious distinctions and awards from their institution of study. We hope that you are inspired and we look forward to receiving more entries.
Oluwadara Asinobi describes herself a "the Igbo girl with a Yoruba name. Born and raised in the ancient city of Ibadan,she had always gone through her education as "an average girl". Graduating with a second class upper degree from Covenant University, Oluwadara decided to take the next big step in her academics – a Masters Degree in Aberdeen, Scotland.
Thrown into unfamiliar terrain, Oluwadara proved that she was a fighter and a go-getter. Her story is truly inspiring. We hope you enjoy reading it.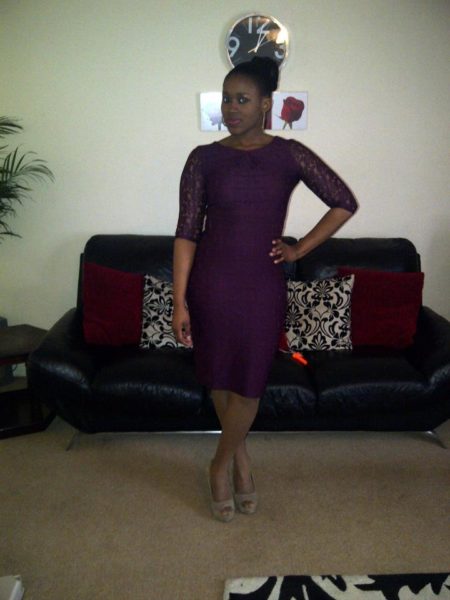 Off to Aberdeen
I knew the next step was my Masters as my father continuously rang it in my ear and after a while I decided to go for it. The time came after NYSC and I had mixed feelings about leaving the shores of Nigeria to further my education in Aberdeen, Scotland so I pushed my Masters programme from September to January. On my arrival to Aberdeen in January 2012, I was first hit by the cold and asked myself if I was gonna survive.
A Different System of Education
As I started my classes, I was surprised at the ways of teaching and the use of technology. Also, what is taught in class is far-fetched from the assignments given and plagiarism is a serious offence which one can be expelled for. I asked myself…how will I cope? I was so stressed and during one of my exams I passed out which even affected me psychologically as I started thinking I was going to faint in all my exams.
Student with Distinction
Then I had this mediocre mindset and was less interested in some subjects but was encouraged by friends and family. One thing I did was to never miss a class and also grabbed all opportunities available.
My project research on computer programming in children education was innovative and I was invited to present a poster at the University of Nottingham. I had a wonderful supervisor for my project but that came after I told him that I felt he ignored my emails. He then gave me all the assistance needed especially in project writing on how to reference and expatiate with good command of English and at the end of my project, results came out and I got an A!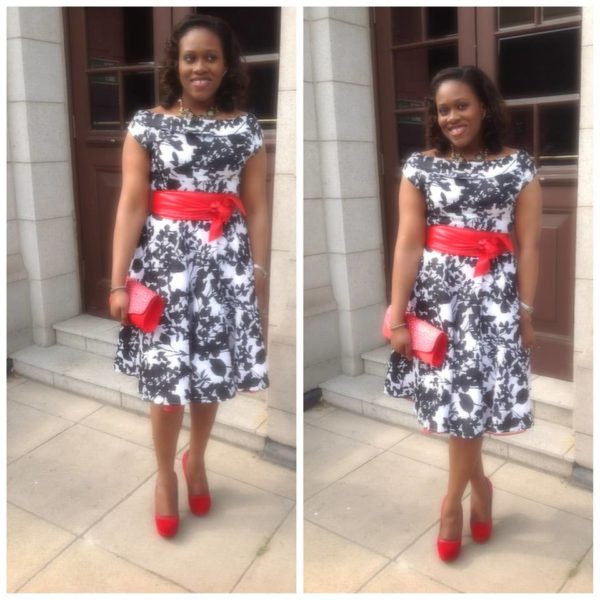 That was when I realized I was a distinction candidate but was awarded a Merit. I appealed with the help of the student union and boom I was given a distinction. I never thought that was possible because I was so stressed during one of my exams and passed out which even affected my grades but it all turned out well. I was so excited that I knelt down on the road and said God thank you when I got the email. I graduated with a Distinction in Information Engineering in July 2013.
Life After School
Three things I am happy for are the networks I got with renowned companies such as Google and BP. I was awarded a tutorship by British Petroleum and also chosen by Google as part of the top black talent. I have been given a good job as a research associate with one of the universities in UK to do my Masters project on a large scale.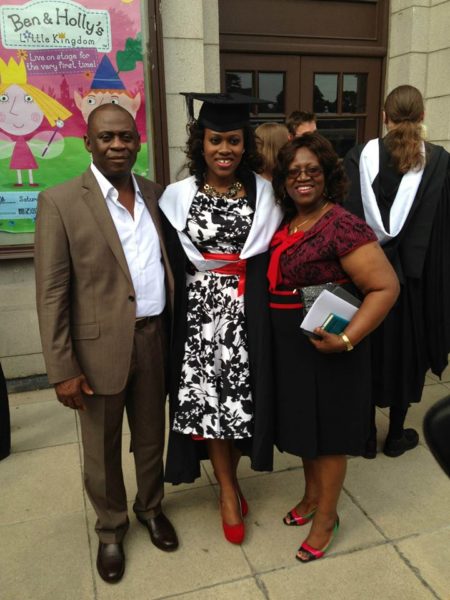 I thank God, family, church(City of God, Aberdeen) and friends for their prayers and support when I thought I couldn't continue. I'd like to use this medium to encourage people to think outside the box and never be afraid to pursue your dreams as long as you take God with you. The path to success won't come easy but being focused might move you from average to outstanding.
Lastly, obey your parents as they might just be the perfect people that put you on the path to your inheritance. I know my future is bright and this is just the beginning and if you wanna read my comforting bible verse now is Isaiah 46:4.
__________________________________________________________________________________
If you want to be part of this inspiring and amazing feature or if you know someone who is part of the Class of 2013 who should be featured here, please send an email to features(at)bellanaija(dot)com. We look forward to reading from you and sharing your academic excellence.