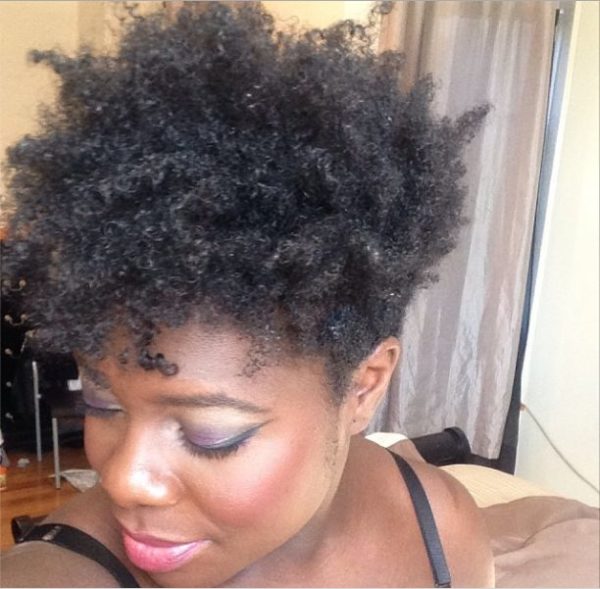 We are getting closer to Harmattan/Fall/Winter, and with all the festivities comes dry and harsh weather.
For women who love to leave their natural hair out, relaxed or not, this can be a stressful time as you have to discover new ways to keep your hair from drying out, breaking and still promote growth.
That is why BN Beauty is bringing you some great tips for keeping your hair moisturized and looking great this dry season.
Pre-Poo your hair before washing
Pre-poo is all about preparing your hair before it becomes wet while cleansing or washing. To do this use heavy conditioners or oils and massage in into the hair. This process promotes elasticity of the hair which would prevent breakage and give it extra moisture so you don't strip the hair while cleansing and make de-tangling a breeze.
Cleansing
During Summer or warmer periods, naturals usually use light-based conditioners and other products to get rid of product build-up and keep the hair clean. In cold weather, these light- based products wouldn't work as much. In this case you have to use heavier conditioners, oils etc to help keep the moisture in the hair. Unfortunately, conditioners do not have the ability to adequately remove product build-up from the hair like a shampoo, that is why you should find a sulfate -free shampoo that you can safely use.
Moisturize your ends
A lot of the time we pay attention to the roots of our hair and neglect the ends of the strands. One thing we should remember is that when it comes to natural hair, the natural curl pattern or kink makes it difficult for our natural oils (sebum) to get to the ends of the hair, therefore we have to add that extra moisture. If you pay attention to the roots of the hair, that already has the sebum and neglect your ends, they will get really dry and start to break off and that could lead up to your hairs mid-section and cause more damage.
Protect, protect and protect
During cold weathers, it is best to keep your hair in when it doesn't need to be out. Whenever you are stepping out and want to protect your hair, apart from wearing wigs and protective styling, you can put on a silk scarf. Thankfully, scarves are very trendy during cold weathers so you can always style it to compliment your outfit.
This also applies to when you are going to bed at night. During Summer you could get away with leaving your hair out while sleeping, but not this time. Sleeping with your hair out on a cotton pillowcase will strip your hair of its natural oils and leave it dry, so instead of this, put on a silk scarf and even replace your pillowcase with a silk one and keep your moisture intact. This way you don't have to moisturize as much, you don't have too much product build-up and silk feels great while you're sleeping.
Be Proactive
Don't wait for your hair to get dry before you decide to moisturize it. Apply the necessary conditioners and oils to your hair so your hair doesn't get to the stage when you have to rescue it.
Here are a couple of protective hairstyle inspirations that you can adopt to keep your hair safe from the impending cold weather.
Watch Liberian natural hair enthusiast, Jenel Stewart of www.KinkyCurlyCoilyMe.com on her tips on how to maintain natural hair in cold weather.
We know you would be filling very inspired so don't forget to share what your favourite protective styling hairstyle is in the comments section. Have a great day beautiful people.
Photo Credits: Instagram.com/Blackizbeautyful | CurlyNikki.com