He is one of the most famous men in the world and his journey to end a struggle has been documented in the sands of his country. Tripican.com presents the true life story of Nelson Mandela, "Mandela: The Long Walk to Freedom".
Synopsis
Mandela: Long Walk to Freedom is based on South African President Nelson Mandela's autobiography of the same name, which chronicles his early life, coming of age, education and 27 years in prison before becoming President and working to rebuild the country's once segregated society. Idris Elba (who also acted Prometheus) stars as Nelson Mandela with Justin Chadwick (who also directed The Other Boleyn Girl) directed.
Cast
• Idris Elba as Nelson Mandela
• Naomie Harris as Winnie Mandela
• Tony Kgoroge as Walter Susulu
• Riaad Moosa as Ahmed Katrada
• James Bartlett as James Gregory
• Zolani Ukiva
Watch the Mandela: Long Walk To Freedom Trailer

Mandela: Long Walk To Freedom #Fact
5 Things You Will Learn From Watching Mandela: Long Walk To Freedom
1) Authorities edited the very few letters Mandela was allowed to receive in prison.
2) Mandela wasn't permitted to see his children until they turned 16.
3) Madiba was a womanizer.
4) Winnie Mandela was SA's first black professional social welfare worker.
5) Nelson and Winnie Mandela each experienced the ongoing apartheid from two diametrically different perspectives.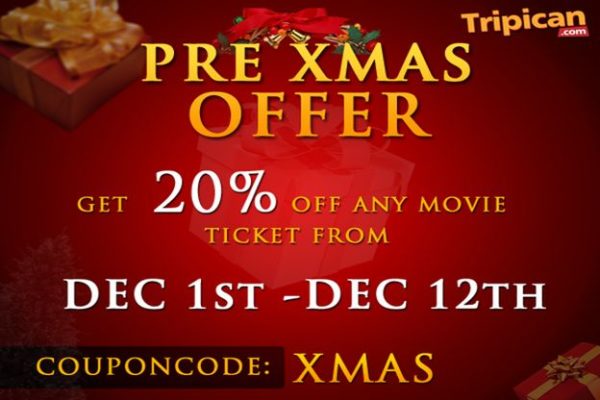 Get Discounted tickets here: www.tripican.com
Facts Credit: www.rottentomatoes.com | www.concreteloop.com