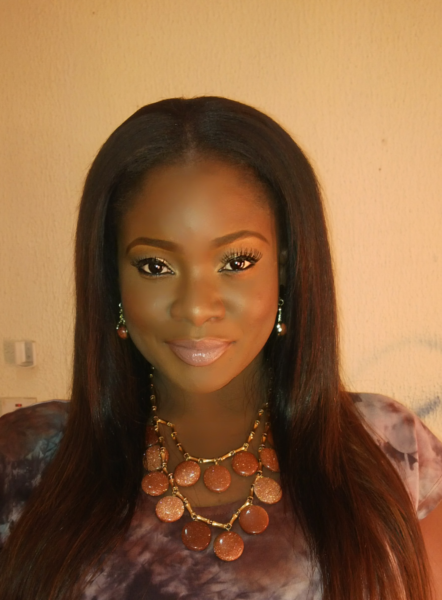 I took a well-deserved break in September, and it gave me a great opportunity to catch up with old friends whilst I was in London. Four of us met up at one of our favourite spots and soon hit the interesting 'Who's dating who?' topic. Tomi is happily married and is expecting her first child; Amaka had put herself on a 'man-fast' after deciding that she's been unfortunately dating from the barrel of and I quote: 'the most useless entities' on this planet. Mary didn't give a definitive answer – she eventually mumbled uncomfortably 'I guess I'm still single' under her breath and went very quiet. We didn't grill her about it, but I eventually got the story a few days later.
Mary met Seun about a year ago when he started working in the same department she worked in. They were both Nigerian, and the youngest people in the department so naturally clicked. Lunch at work together soon turned into brunch, and hanging out on the weekends. At this point Mary was trying to get over a relationship that had ended due to long-distance, so the friendship with Seun was a welcomed distraction.
Mary found out that Seun was married (not happily though) with a 4 year old son. He had moved out of the home he shared with his wife, and was in the process of getting a divorce. According to Seun, he felt they had rushed into things and hadn't thoroughly thought through their different backgrounds – He's Nigerian and his wife is from Barbados. While Seun felt things were pretty much over, his wife wasn't ready to let things go. Mary thought nothing of letting her 'friend' Seun confide in her, and they ended up getting closer. Eventually Seun confessed that he had feelings for her and Mary admitted that she felt the same. Against her better judgement, Mary began seeing Seun. Initially Mary constantly asked about the divorce but Seun was 'still looking, but unfortunately hadn't found the right lawyer'.
Fast-forward 8 months, Seun was still married and seemed to have a lot of reasons why the divorce hadn't happened. He would say: 'She's in a bad place mentally and emotionally, I think serving her the papers now would push her over the edge… I need to do it at the right time, just trust me on this'. Mary decided to be patient, and 'hang' in there.
In September Seun's wife sadly lost her father, so he decided to move back into the house for a week because his wife and son were going through a horrible time. Mary was nearly crushed by this, but trusted Seun when he said he just wanted to help them through this rough time. Nothing apparently happened during his stay with the wife, and after a long chat he has promised to serve the papers before the end of this year.
After giving me the story, Mary said 'I'm so lost, I honestly don't know what to do. I love this guy more than anything and I don't want to leave him. Should I stick around or leave?' I honestly didn't know what to say. A part of me feels that Mary should've known better and not gotten involved with someone with loads of unfinished business, but who am I to judge who she fell in love with?
Mary gave me permission to write about her as long as I changed her name, so on her behalf, I ask – what should she do? Do you think Seun will ever divorce his wife or do you think she in one hell of a mess and should cut her losses and walk away?
____________________________________________________________________________________
ToolzO is an award-winning on-air personality who currently presents 'The Midday Show with Toolz' on the Beat 99.9FM, the Juice for Ndani TV and Glo X-Factor West Africa. You can find out more about Toolz by visiting www.ToolzO.net.