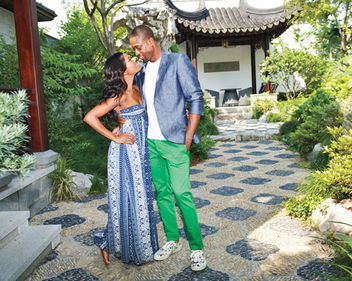 There is something about Gabrielle Union and Dwyane Wade's relationship that is just absolutely cute.
She is older than him, 41 he is 32, but the age difference isn't glaring at all. They are not afraid of PDA – public display of affection, and Gabrielle has revealed that he is the Groomzilla as they are planning their wedding.
The actress and basketball player's wedding date has been revealed. Gabby and Dwyane will wed on Saturday 30th August 2014 in Miami Florida.
TMZ.com has released photos of their save the date.