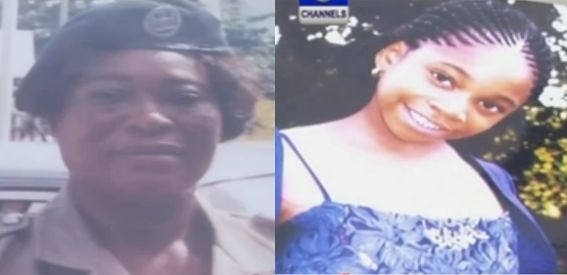 A 64-year-old herbalist has allegedly confessed to burying a 68-year-old retired customs officer and her 10-year-old adopted daughter alive.
The suspect, Alhaji Olatunji Azeez, buried both individuals in a shallow grave near his shrine in Ogun State, Vanguard reports. 
Azeez reportedly told Lagos police authorities that he committed the offence in order to prevent Angela Kerry, the ex-customs officer, from demanding a N9 million refund.
According to reports, Kerry gave Azeez the money to conduct a series of rituals for her, as she was having trouble getting pregnant, and wanted a child of her own.  Azeez promised that the rituals would enable her conceive.
However, the promised results were not delivered. As a result, Kerry demanded a refund.
The herbalist agreed to give her back the money, and invited her to his shrine. She went with her adopted daughter. However, upon arrival; Azeez reportedly attacked them and subsequently buried them alive.
After burying them, he sold the woman's car.
It was after Kerry's family members reported to police authorities that she was missing, that authorities traced the stolen car, leading to his arrest.
"She provoked me to anger. I did what I did because I considered her an enemy who was out to kill me if I did not act fast…
Three years ago, she revealed that she has not been able to give birth and had not been pregnant for one day. I told her it would be impossible since she had reached menopause but she objected, saying many prophets had told her God could do it," Azeez said. 
Photo Credit: Channels Television