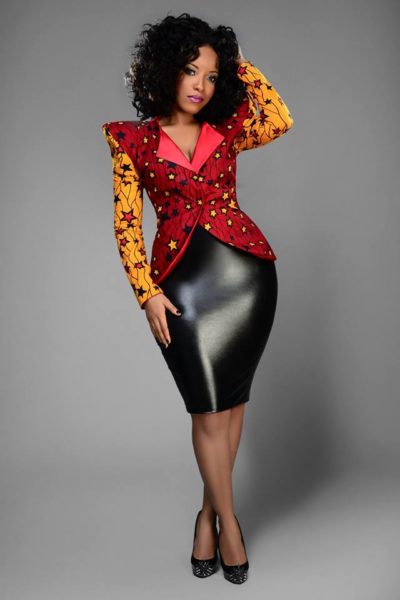 Can a man and a woman just be friends? Joselyn Dumas knows a thing or two.
The Ghanaian actress and TV personality dished on the topic on the Super Morning Show on Joy FM with Kojo Yankson on Friday.
According to The New Statesman, one of Ghana's most read newspapers, Joselyn said because she is not ugly in character, she does not attract people who have ugly characters.
"I don't befriend ugly people naturally because I don't think I am ugly so I attract very beautiful people – men and women. I've never made an ugly friend, all my friends are beautiful." she said.
The "Love or Something Like That" actress also explained that there is nothing wrong in having a platonic relationship with the opposite sex.
"You can be friends [with] the opposite sex and be platonic friends but at the end of the day, it's what you both want, it takes two to tango so if you are my friend and we just want friendship that's what it's going to be if we both want to take it a step further it's always easier because we've already been friends and we know what we like and we don't like. If you have a friend and you are just friends and you both agree that you just want to be friends, there is nothing wrong with that."
On friends with the benefits, Joselyn believes it is not necessarily about a sexual relationship, saying
"We've all had a friend with benefit. It could be different benefits but we've all had a friend with benefit….when you need something, they are the people [you go to] as well."
But after playwright Ebo Whyte explained that it is mostly associated with friends who engage in sexual activity without commitment, she disclosed that she has had a friend with benefit.
"Oh yeah absolutely. Sometimes too I think where there is a tag with a relationship, it becomes a problem, then the expectations are quite high but we have a friend with benefit, we see how it goes. If it goes well and we eventually decide that look we [are] going to take this a step further kudos but once this is my boyfriend, this is my girlfriend or I am married, there is that pressure… I personally don't want that at that particular moment so I would have a friend with benefit.

There is that pressure of wanting to please all the time but when it is a friend with benefit, we both have that mutual understanding that at the end of the day, I don't owe you so much."
BellaNaijarians, what's your take on friends with benefits?