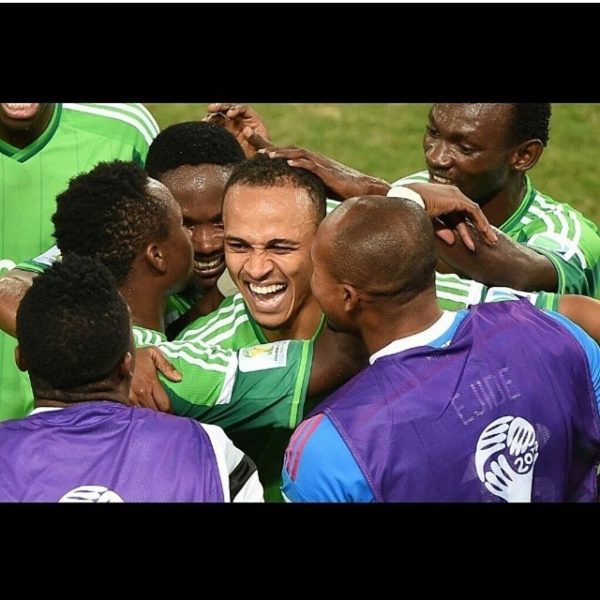 The Nigerian football team at the 2014 FIFA World Cup have missed a scheduled training session in a row over bonus money.
According to BBC Sport, the Super Eagles believe they are $15,000 short of what they were expecting for reaching the last 16 in the tournament in Brazil.
They were scheduled to train in Campinas on Thursday, but refused to and officials confirmed that the training session was later canceled.
The issue lies in the interpretation of the bonus structure.  The players believed they will only receive $10,000 for their win 1-0 over Bosnia-Hercegovina and $5,000 for the 0-0 draw with Iran.
From their understanding, the players were to receive a $30,000 payment for qualifying from their group.
The Nigerian Football Federation's offer to the players includes the agreed win, and draw bonuses plus 30% of the prize money for reaching the knockout stages.
The money is said to rise to 40% of the prize money from FIFA if Nigeria wins their round of 16 match, 50% for a quarter-final victory, 60% for a win in the semi-final stage and 70%  for lifting the trophy.
Head coach Stephen Keshi insists that the misunderstanding will not affect the team's performance
Nigeria's next match is against France on Monday in the knockout stages. It has been confirmed they will be in Brasilia today Friday as scheduled to train in the evening and over the weekend.