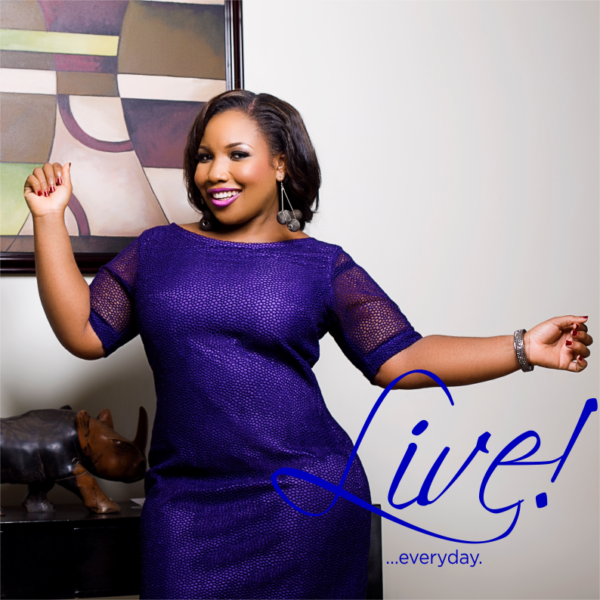 I was wearing an electric blue blouse, jet black leggings and nude 3 inch heels. My hair was packed in a tight pony tail and my lips were the colour of Ruby Woo. It was our second date and we were meeting up for drinks on a Friday evening. Conservative, clean and not too presumptuous, was how my cousin described my choice of clothing. Every woman pays special attention to what she wears on a date but my choice was intentional.
I have psoriasis. A skin condition which has left large dark scaly patches on my legs and arms. So for every date, I have a specific choice to make. At what point do I reveal who I am?
Do I wait until I am in a relationship to reveal my flaws? Will he feel tricked? Led on? And then bolt? Or do I show him on the first day and let him make up his mind? The truth is tricky, especially when viewed against the superficial life we live. Showing him my scars, on the first day, may taint his perception of me. It might make it difficult to see the real 'Glory' who cries at the end of almost every movie and loves Alvin the Chipmunk. My decision is usually based on the guy. For some the choice is simple, I never bother to reveal myself, because I can tell nothing will come of our meeting. For others it is a little more difficult, our connection is instant and my revelation may ruin it. After all, why would he choose to date me when the world if filled with women with clear smooth legs that touch the sky. My friend, Tinuke agrees with me. She too, no matter the weather has confined herself to long sleeve shirts, her attempt to cover stretch marks which run the length of her arms.
Most of us have flaws, some more obvious than others. We have our fears, secrets, desires and true selves buried deep beneath veneers of perfection. But women aren't alone in this. A male friend, told me recently that although he was ready to settle down, he wasn't sure most women would be willing to accept him for who he really was. A struggling hustler in his 30s, who moved back in with his parents to raise money for his new business. So although he drives a nice car and is seen with the who is who in Lagos, his reality is quite different. The same goes for my brother from another mother Nduka, a 32 year old divorcee with 3 kids. Nduka got married in his twenties to the woman he believed was his soul mate. Life happened and today his soul mate and kids live miles away with another man. One day, as I made another failed attempt to hook him up, he said, "I am too broken for anyone to really love me". "Who isn't broken Nduka"? Was my response. "Even imperfect people deserve a shot at happiness".
Cheesy I know. But isn't that what love is about? The ups and downs, imperfections and stolen moments all swallowed up in a cocoon of understanding, patience and sweet candy floss kisses of intimacy? Except real love like that requires a stripping down of who we are, peeling away at the images of perfection we project to reveal the true essence of us. It requires us to be real about our failings, short comings, fears and even dreams. But how can you do that when in today's world we are constantly assaulted by images of perfection. Perfectly tonged weaves, designer shoes and nice cars, perfect careers, fat bank accounts, well spoken, Ivy League educated individuals all living in plush apartments. Who wants to be seen as the failure with doubts about their chosen profession? Who wants to be known as the women suffering with depression, low self esteem or a crisis of confidence or the man who can't get his life into gear and despite all appearances has nothing in his bank account?
So instead of revealing who we are, we masquerade ourselves as perfect individuals, flawless, front cover images gliding across our make believe red carpet, forgetting who we are and what we are called to be. The problem with masks is twofold, no one really falls in love with you, and worse still, after a while, the cords that have kept the mask in place slowly begins to tether and give way, revealing your true self. Who knows, perhaps it is this falling away of that is to blame for the high rate of failed relationships and unhappy lives.
Maybe instead of the masks, facades and make believe lives, we'd be happy (happier) if we just embraced our flaws and allowed real inti-ma-cy..allowed the world to see us for who we really are. Because if I've learnt anything from embracing my imperfections is that it makes you human. It gives you compassion, makes you less judgmental and self accepting and it is in this place of self acceptance that we attract the love we really deserve.