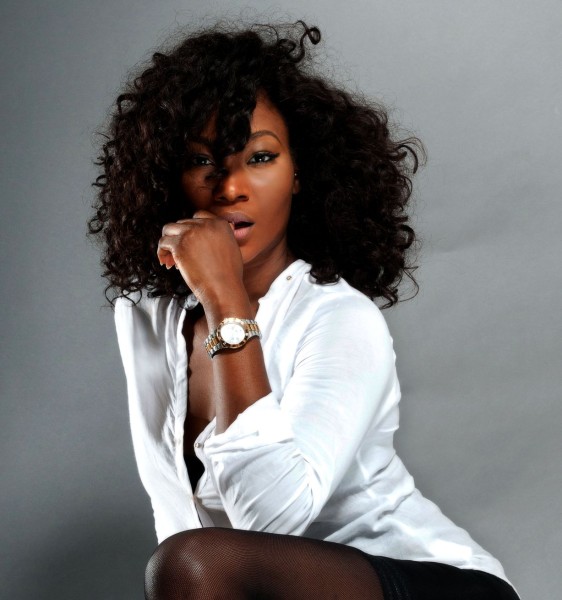 I sincerely lay no claims to being more knowledgeable than anyone, but I do confess that I know better than I did yesterday, last year and a decade ago.
Isio Knows Better is an attempt to capture the shocking and highly entertaining conversation within myself. The conversations between my mind (the sharp witty one), my soul (the lover and the spiritual one) and my body (the playful one concerned with the more mundane things of life). She is the eternal referee between the caustic mind and the sensitive soul. This is Isio. So, here's to making private conversations public.
Enjoy!
***
It turned out there was an out-break of Apollo again. All around us in that boarding school that sat majestically on the hills of an area that was once a forest- many people were falling ill. Watery blood shot eyes, sniffy-sniffers all around the place. They were in the hostels, in the classrooms, by the reservoirs- students and staff- it mattered not. My school had been hit hard by that eye disease that scientists called Acute Haemorrhagic Conjunctivitis, but that we simply called Apollo. We were told the disease jumped from person-to-person by plaguing the uninfected who dared maintain eye contact with an infected person. And so I clutched the eye-drop Mother had bought for me at the beginning of the school term tightly and baptised my eyes generously with it every waking hour. I also made sure not to look into the eyes of anyone I was speaking to. It was an Apollo Apocalypse, and I was determined not to catch it.
And so it happened that day that a group of three uninfected ones (myself included) gathered to gist about the horrors of the Apollo Apocalypse– and how marvellous it was that we were yet still uninfected. I showed them the special eye drop Mother had bought for me, and then demonstrated how I baptised my eyes. They begged me to baptise their eyes, I obliged.
Then one of us; Bolanle held on to the vial of eye-drop. And at the moment, a bigger group of our classmates called onto us to come sit with them. After reassurances that there were no infected ones amongst them, we joined the bigger group. We were gisting and laughing, and then Bolanle decided it was her turn.
She held up my vial of eye-drop and showed it to the crowd. She called it a magical elixir that could cure the so-called Apollo with one drop. She said it was given to her dad by his old pal, a renowned Doctor based in America called Dr. Semen (Oh, I know! Of all the names in the world to use to lie!) That when her dad heard about the Apollo Apocalypse that had plagued the school his sweet daughter was in, he flew all the way down to Africa, and because he didn't like driving, he came all the way from the airport to our school in the family helicopter – and when he finally came (she was in class) her daddy gave it to the headmaster, Mr B – because he didn't want to disturb her in class.
Anyway, that was not the point (so she said), the point was that Dr. Semen's elixir was so powerful that it made one immune to Apollo and it could cure any eye disease. She spent the next twenty minutes regaling us with glorious tales of Dr. Semen's many wonders. The way she told it, he was better than the best. Some medical messiah- gladiator surgeon like that.
My friend and I looked at Bolanle and then at each other. We shared the same confusion. Was that not the same eye-drop, MY eye drop? Which one is Dr. Semen again o! Truth be told, I was just transfixed by the liar in front of me. With each heavy lie-bomb, my jaw dropped lower and lower, until I was sure it scrapped the earth in incredulous wonder!
AHAN, BOLANLE IWO OMO YI, B'AWO L'O SHEN PA IRO BURUKU BAYI NAAA?! AHHH, B'ERU OLOUN!
(Bolanle! You this girl, how can you lie such a useless lie? Ahhhhhhhh, Fear God na, haba!)
The good thing was that Bolanle spoke with the charisma of a gifted speaker, she was such a wonderful orator. The group we were with were completely hypnotized by her words and already had stars in their eyes at the wonder that was Dr. Semen. For sure they were ready to sell their souls for a drop of his magic potion. The bad news was that Bolanle was a pathological liar. She needed help. Mental and psychological help. Her case was not normal.
It is true that people lie, I mean let's face facts. But there are some lies that even Satan will hear and report you to Jesus (Special Case Liars). I am not talking about the baby-it-is-not-what-it-looks-like lie that a husband tells his wife after he'd been caught hands-down kpanshing the house-help. Or the baby-I-can't-I-am-on-my-period many girls tell their partners when they are just not in the mood, or the yes-I-came-many-times given in answer to the stupid question, "Did you come?" When all she is really thinking is— Come where? No o, I went. Psstchewwwwww. Oga do quick and roll off jo, I get muscle pull for leg!!!!!!!
Liar-Liar, pants on fire.
Some people can lie sha. Ahan! Iwa oshi (bad, bad behaviour)!
Here are the greatest three liars I have ever met and the greatest lies they have ever told me. Bolanle is, and still remains numero uno! The undisputed, unchallenged liar of the universe.
NUMBER 2
Chika, (AKA chikala-chikoooodi, AKA Aunty oniro aiye bantu-bantu) Liar of the great-great world.
Ckika was a senior in my secondary school who was convinced she was the mother of P.Diddy's child and the love of his life. Back in the day, he was still called Puffy and was in a highly publicised relationship with Jennifer Lopez.Rubbing this relationship in Chika's face wasthe quickest way to get a resounding slap that will uproot your brain from its default position. Such disruption would have you clutching your head, bended on your knees and squinting at the sky, trying to find the source of the weeee-weeee-weeeeeee sound that accompanied the white light in your head. Chikala-chikoooodi didn't joke. She was fiercely possessive of her love. Just goan sing his song badly in her presence- you just might get a tuwaiiiiiii-tuwaiiiiiii slap (double-dose).
On her good days, she would serenade us with grand stories (in detail) of her great love with Diddy and how her parents disapproved and decided to punish her by bringing her to Mayflower School. She was a great storyteller, that one.
NUMBER 3
The corn-flakes liar. I had the unfortunate pleasure of witnessing my third greatest lie. Also in boarding house. Another primary school student (a junior of mine) had begged another junior to please give her some corn-flakes as she was hungry and didn't have any. The beggee apologized and said she couldn't, as her mother had counted each flake of the corn-flakes and had warned her sternly to (in her words) only eat 3 or 4 flakes per week!
Walahi, I almost chocked on the tea I was drinking. I toppled over as a very pepperish sensation engulfed my brain and brought tears to my eyes! I was speechless and slapped the table in front of me in alarm, shock and mirth. Other students had to rush to my aid quickly.
That was how that one would have used her lie to kill me. Literally. Na wa ooo!
These are the three greatest lies I have heard.
What were yours? Just for fun.
Have a truly terrific Tuesday my lovelies!