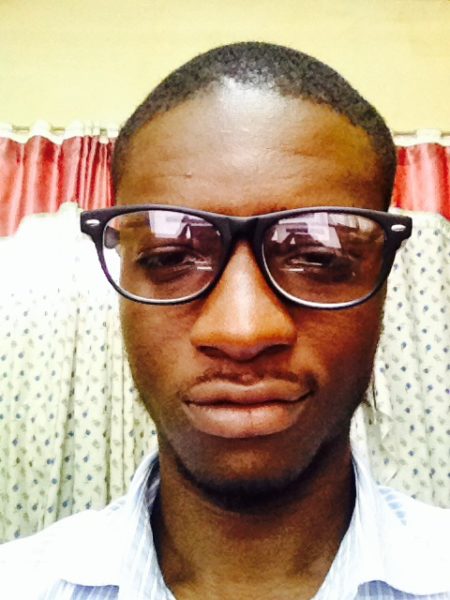 Move Back to Nigeria is a series on BellaNaija which aims to encourage young and not-so-young professionals in the diaspora who are trying to make the decision of whether to move back to Nigeria. In collaboration with the brilliant team at MoveBackToNigeria.com, we hope to bring you a weekly interview with individuals who have successfully made the leap, considering the leap, as well as those who have tried it and realized it is not for them. MoveBacktoNigeria.com's mission is to showcase stories of Nigerians abroad who have moved back home and are taking giant strides, often against all odds and to serve as inspiration to others.This, however, does not preclude us from sharing stories of the people who have moved back and are facing various challenges.
This week, we take another look at the engineering space in Nigeria. Rotimi Williams moved back to work as an Engineer in the Nigerian Power Sector. A keen young man with big ambitions for the future, find out in this interview about his experiences applying his skills to industry in Nigeria. He also elaborates on some of the challenges faced implementing some of his ideas in the country, as well as giving a few words of advice to Nigerian professionals thinking about moving home to further their careers.
Thank you for speaking to us, can you please introduce yourself?
My name is Rotimi Williams and I am a Process Engineer with First Power Limited, a power generation company. The company is located on the site of the old Ijora Power Station which was commissioned by Queen Elizabeth II in the 1960s.
Interesting fact. And have you always been in Nigeria?
No, I left after secondary school for the UK for educational reasons.
Where did you study?
I attended Cheltenham College for my A'levels and then after that I went to the University of Birmingham to study Chemical Engineering and did a Masters in Engineering Project Management at the University of Manchester.
Why Chemical Engineering?
The options actually were Chemical Engineering, Mechanical Engineering and Architecture, but I eventually chose Chemical Engineering because it appealed to me; the various concepts it entails, its complexities and I'm pleased to say I really enjoyed the experience.
So, what was your next move?
Well, after my Masters, I wanted to work in an Aerospace company like a Rolls Royce or a Boeing. However, I had the opportunity to do an industrial placement in Nigeria, so that required me to go to Akwa Ibom, Eket, to do that for just over a year.
Eket… Tell us about your time there.
It was a totally different experience and was one of those things that made sit down and ask myself if I was ready to put myself out there to learn what I had studied. The truth of the matter is that, it was a true test of my passion and also an opportunity to master my craft in Engineering.
I worked in an Oil and Gas facility, designed to deliver up to two hundred million standard cubic feet of gas, to deliver spec gas to designated companies and industries such as WAPCO, Dangote cement etc. Gas application such as power generation is key to the future of Nigeria's industrial revolution so it was something that I was really focused on working on. I was with the company for just over a year.
Was it a deliberate attempt to transition back to Nigeria or did you just take the opportunity as it came?
Initially, I was a bit sceptical about coming back to Nigeria and my concerns were in terms of technological exposure particularly in my line of work. Also in Nigeria, being a developing nation, it is quite hard for young engineers to get placements in the multinationals, obviously competing with loads of other talented engineers. Nobody is going to invest in you if you don't know what you are doing, so I decided to take up the opportunity and explore it.
And where did that lead you?
I completed the placement and I did my NYSC with NEMA in Abeokuta, in Oke-Ilewo to be precise. It was very interesting I have to say because I was able to apply myself to the work. At NEMA, when we had to come up with a community development project, I proposed a water purification plant using a special seed, 'Moringa' which can actually purify ninety percent of water. It is something I picked up during my Masters Degree when I did a case study on a pilot programme designed in Tanzania (which also shares the same climate conditions as Nigeria) for growing these kind of seeds. It was successful in Tanzania because the seeds are being supplied to purify drinking water from the taps in their community. So I really wanted to apply that in Abeokuta but due to budget constraints, manpower and the time it would take to grow the seeds and incorporate into the design, the project was not feasible.
That's a shame, it sounds like a really interesting project. What did you then move on to after NYSC?
My current role as a Process Engineer with First Power Limited.
How long have you been at this role?
It has been about two months.
Can you tell us what your day to day job entails?
My daily responsibilities entail review of the Power Plant General Assembly, effective space allocation for Capacity Development, design of Plant Schematics and process description for Operations and Maintenance and HSE review.
On a different note, how have you found moving back to Nigeria and the settling in experience?
It's been good. I attended boarding school in Nigeria so I'm not unaware of what life can be like in Nigeria. Personally, I think it is all about adapting and acclimatising to the system.
How do you unwind in Lagos?
I hang out a lot with my friends; it's my fortress of creativity as we are able to draw different ideas from each other and apply them in our own line of discipline.
Where do you see yourself in the mid to long term future?
I see myself being involved in engineering related development projects; they expose one immensely to the prerequisites required to build unprecedented landmarks to impact the lives of people.
Finally, what words would you have for people considering moving back to Nigeria?
I would advise to prepare yourself for the unusual, it's a tough nation we live in, but it's important that one is not distracted by these adversities, as your life goals and objectives are more important to achieve what you are determined to be.
Many thanks for your time and best wishes moving forward.