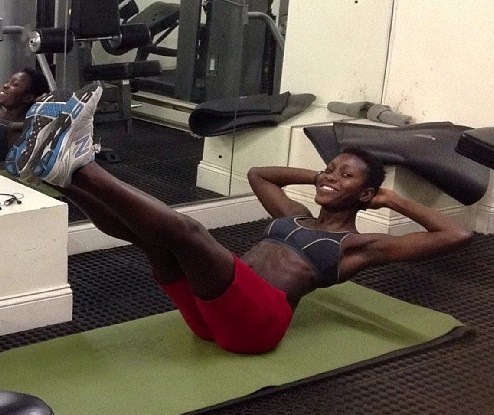 Want Abs? How do you do Crunches?
A lot of people do crunches by wrapping their fingers together, putting their knuckles behind their heads with their elbows as close as possible, and then forcing their necks up. This puts a lot of stress on the neck, and not enough focus on the abs.
To make sure the abs are working hard, place your fingers or palms behind your head, keep your elbows wide, look straight up, and try to lift your upper body from your core. Looking up and keeping your elbows wide helps to keep your neck in line and focus the energy on your abs. Lower back straight down slowly.
Watch the video below for a demonstration.

*Disclaimer: Crunches and sit-ups alone will not get you abs. It is only part of your strength training. To build those abs, you need a good diet, lots of cardio, and lots of strength training.