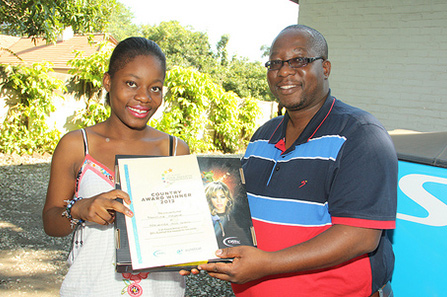 Here's a chance to get your teenagers excited about space and intergalactic bodies. The DSTV Eutelsat Star Awards is calling 14-19 year olds to write an essay or design a poster based on the topic "Imagine you are a satellite, orbiting high above your own country or even above your own home or school"
According to the press release, the youngsters are supposed to address the following questions:
What would you see?
What would you like to tell the people below about what you see from up there?
What would you like people to know?
What would you like them to think about?
If you could send them a message or an image, what would you like to say or show?
The DStv Eutelsat Star Awards is part of the ongoing partnership between MultiChoice Africa and Eutelsat since 1999. This pan-Africa collaboration has over the years created meaningful engagement with students, the academic community and the scientific world. The competition is geared towards students and encourages them to either write an essay or design a poster about the benefits of satellite technology on the continent. Since its inception, the competition has drawn over a 3000 entries across the continent and has invigorated a passion for science amongst the younger generation.
The Awards are open to all students from secondary (high) or combined schools in Africa where MultiChoice Africa maintains operations. Entry forms can be obtained from any MultiChoice Resource Centres, the nearest MultiChoice office or copies can be downloaded from www.dstvstarawards.com. Entries may be prepared in English, French and Portuguese.
Prizes to be won:
For the overall winning essay – a trip with his/her parent/legal guardian to Eutelsat in Paris, France and onwards to a spaceport to attend a live rocket launch.
For the overall winning poster – a trip with his/her parent/legal guardian to Eutelsat in Paris and a satellite construction site.
For the runner up poster and essay entries a trip with their parent/legal guardian to visit MultiChoice in Johannesburg and the South African National Space Agency at Hartebeesthoek.
Entries close on 27 October 2014 so start dreaming!
***
Update : The deadline has been extended to 12 November 2014
Photo Credit: Eutelsat