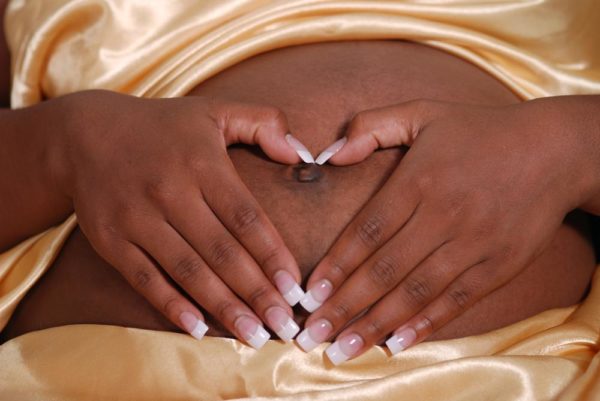 Obstetricians and gynaecologists warn that women can suffer excessive bleeding after childbirth in some cases that can result in death if not checked fast.
They note that the affected women can lose as much as 500 ml or more within 24 hours during childbirth, observing that such development has been identified as one of the causes of maternal deaths globally.
According to them, affected women feel unwell, faint and dizzy, among other indications, while some of them may become unconscious.
They also observe that some women, in some instances, know about the possibility of bleeding after childbirth and prepare for the challenge.
Medical experts, nonetheless, opine that women, who are aware of postpartum haemorrhage (PPH) –bleeding after childbirth — are often frightened about the amount of blood they will lose and become apprehensive.
They identify failure of the womb to contract properly after the baby is born, problems with the placenta and prolonged labour as major causes of bleeding after childbirth.
Considering its implications, Maureen Ume, a gynaecologist with the National Hospital Abuja, solicited proper sensitization of women to issues on childbirth and bleeding.
She said that excessive bleeding during delivery had remained the commonest cause of more than 25 per cent of maternal death, especially in developing countries such as Nigeria.
According to her, there is primary and secondary hemorrhage but the commonest is the former.
"Once the excessive blood loss is beyond 24 hours it is called secondary hemorrhage and if it is properly managed, it will not result in death,'' he said.
Ume observed that poor ante-natal care was another predisposing factor to excessive bleeding after childbirth, saying that many women might induce prolonged labour by preferring to give birth at home.
"Being in labour for some days before childbirth means you have been contracting the womb for long, so after giving birth, the uterus (womb) will be weak.
"By the time she gets to the hospital, it might be too late for her survival because she must have lost much blood," she noted.
Apart from giving preference to giving birth to child at home by some women, Ume said many   women had also cultivated the habits of seeking spiritual solution in prayer houses when they were directed to undergo caesarian operation.
"With this habit, sometimes, such women become anaemic and by the time they are brought to hospital, it may be difficult to save their lives,'' she said.
She cautioned against the use of labour-induced drugs, noting that such drugs had been linked to secondary haemorrhage.
She urged expectant mothers to register for ante-natal clinic early enough, insisting that it would enable the obstetricians to detect women who were at risk of excessive bleeding at childbirth.
She also stressed the need for availability of quality and safe blood to save lives of women that suffered excessive bleeding at childbirth.
Ume insisted that providing access to quality education for females would also drastically reduce ignorance about sex related developments among Nigerian women.
"We are in a country whereby most of our women are not educated, their ante-natal care is poor, and they can labour for days at home,'' she noted.
She also observed those women with multiple gestations (conceptions) and those who had had five or more previous pregnancies, were inclined to experience PPH.
She, therefore, advised couples to go for family planning as it could play a role in tackling postpartum haemorrhage.
She said that expectant mothers could prevent excessive bleeding after childbirth if they sought proper ante-natal attention at conception.
"Most of our women are dying because of inadequate ante-natal care, during ante-natal clinics, these women are supposed to be identified.
The gynaecologist also said that authorities should ensure that there was adequate supply of blood to maternity centres, expressing concern about deaths that occurred due to scarcity of blood.
She called on Nigerians to imbibe the habit of donating blood, saying that it would go a long way to save the lives of women that bled after childbirth.
Suggesting other precautions, Joy Okwuogori, a gynaecologist, advised that women, who were at risk of excessive bleeding after childbirth, should be identified for the purpose of planning for their delivery dates.
In the same vein, Nathaniel Adewole, a gynaecologist with the University of Abuja Teaching Hospital, said that PPH could be prevented early if women gave birth in good hospitals.
According to him, giving birth in registered healthcare centres would enable the doctors to give necessary medical attention to prevent excess bleeding.
"When it comes to somebody who has the tendency to bleed, steps are taken to ensure that it is prevented and for those who still bleed, we look for the cause and control it fast.
By and large, medical experts insist that appropriate authorities must educate pregnant women on the importance of giving birth in good healthcare centres rather than their homes or prayer houses.
Photo Credit:  Sophielouise/Dreamstime.com