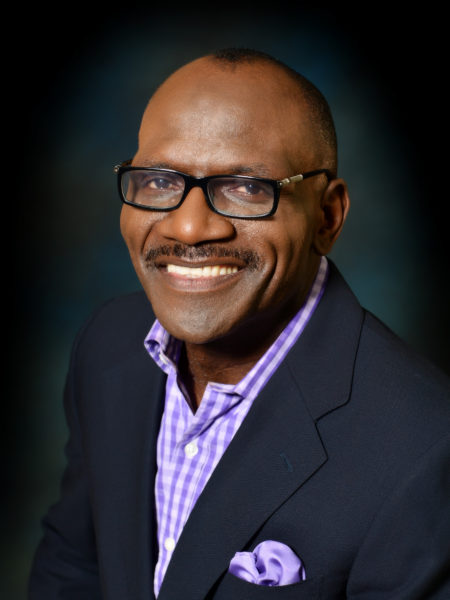 It is the dream of every woman to have a spouse who dotes on her and remembers the little details of her life. She wants to be pampered always, especially during special occasions like her birthday, wedding anniversary etc. Unfortunately, not every woman has a husband who remembers the important dates in her life. And this has caused, and is still causing, quite some friction in many homes.
Part of the problem is that many men seem to have excellent memories of these important dates at the early stages of their relationship – when they are still focused on winning their partner's affection.  However, once they win that affection, their attention shifts to new challenges and they sometimes forget what was once so easy and natural to remember.
Unfortunately, many women see this as insensitivity on the part of their spouses. After all, they work very hard as wives, mothers and homemakers generally, and expect the man (and rightly so) to at least show some appreciation, particularly by remembering their birthdays, wedding anniversaries and other special occasions. Not saying or doing anything, no matter how little, on such occasions often makes them feel worthless or unappreciated.
The first thing to understand (if your husband seems to forget the dates you hold dear) is the fact that it is a general problem with men. You may know some that readily remember their wife's birthday and other important dates, but there are equally many others who do not.
A survey by British beauty retailer Superdrug found that about 40 percent of couples have fought over the fact that the man cannot remember super important details. Amazingly, it was discovered that it is not only their spouse's birthday men do not remember. Thirty-nine percent do not remember her bra size, while an additional 10 percent have no clue what kind of job their partner does.
Another research conducted in Norway and published in the Daily Mail of January 23, 2014 linked the issue at hand to the fact that men are generally more forgetful than women. Professor Jostein Holmen, from the Norwegian University of Science and Technology (NTNU), which conducted the research, said: "It was also surprising to see that men are just as forgetful whether they are 30 or 60 years old."
Well educated people were however found to be less forgetful than poorly educated people, while people with depression were found to have more memory problems than others.
As I was writing this article, I heard the story of a man who forgets even his own birthday. He has been married for decades but is so bad at remembering that he did not notice that his wife gave him the same wedding anniversary card for five consecutive years. Although his case may sound extreme, I think it points to the fact that, instead of being overly angry when your spouse does not remember the dates you consider important to you, you can be sympathetic and find a way to help him out.
Now, if your spouse is such that has a genuine problem with remembering dates, I'll suggest you be a little more patient with him. The truth is, women, biologically, tend to do better in this regard. A woman's brain has a larger and more active emotional centre that plays an important part in her emotional memories. Unfortunately, this area of the brain seems largely underdeveloped in many men.
Dr Herb Goldberg, a psychologist and author of What Men Still Don't Know About Women, Relationships, and Love and What Men Really Want (Signet) suggests that men forget important dates like birthdays and anniversaries because they are wired to focus on the external threats and pressures of the world outside of their 'safe' relationships. In ancient times this meant hunting dangerous game and defending the homestead from marauding tribes. Today, however, it is more likely to mean getting that promotion or contract and ensuring that the family is adequately provided for.
What then is the solution, especially as it relates to your marriage? If you consider birthdays and certain landmarks in your life or relationship important but your spouse is in the habit of forgetting them, first, I think you need to find a way to let him know how you feel about it. And this is not a license to raise dust or tell him how inconsiderate or unloving he is. Just let him know how you feel, anytime he remembers, and how it makes you feel, when he does not remember. I am sure if you are not brash but are nice about it, he will see reason with you and try as much as he can to adjust. Even if he does not seem to understand or want to change initially, do not make a big issue out of it as this is likely to complicate issues and lead to unnecessary strife.
The truth is, every marriage has its unique culture. It is therefore important that you try as much as you can to create your own culture and nurture your husband into it. You will invariably get him to plan ahead and get the pleasant surprises you desire during your birthday and whatever dates you hold dear.
Now, it is a basic requirement in marriage that one is sensitive, at all times, to the needs and expectations of one's spouse. So, if you are the husband, even if you do not understand why your wife is fussy about birthdays, wedding anniversaries and other special occasions, you need to find a way to accommodate and live up to those expectations as much as possible. The truth is, she feels hurt when her feelings are ignored by you under the guise of practicality.
Treating this problem therefore as a serious blind spot and compensating for it accordingly will be really appreciated by her, and can greatly help your marriage. The good thing is that the solution is somewhat simple, particularly in our days. You can set a reminder on your electronic device; and it is possible to get different reminders as the dates draw near.
However, if you are the old-fashioned type, you can write out the important dates on a small card or sheet of paper and stick it where you can easily see it. Or you can buy a calendar and mark the important dates. The only snag here is that you have to make a habit of checking the calendar regularly and preparing for those dates in advance.
It may also be a good idea to gently and lovingly persuade your spouse to give you subtle hints about the important dates in her life. That way, you are both on the same page and nobody gets an unpleasant surprise.
I found an interesting piece of advice for men from the Indian actress Neetu Chandra in an article published in The Times of India on January 19, 2014. In her words: "We expect you to remember relationship landmarks. You love technology, so when we tell you our anniversary is coming, or our birthday, put it in your planner, so you remember. You remember meetings, and cricket scores, so remember birthdays, it's not that hard."
God will give you the grace, and the wisdom, to do all that is needful to ensure unbroken peace in your home.