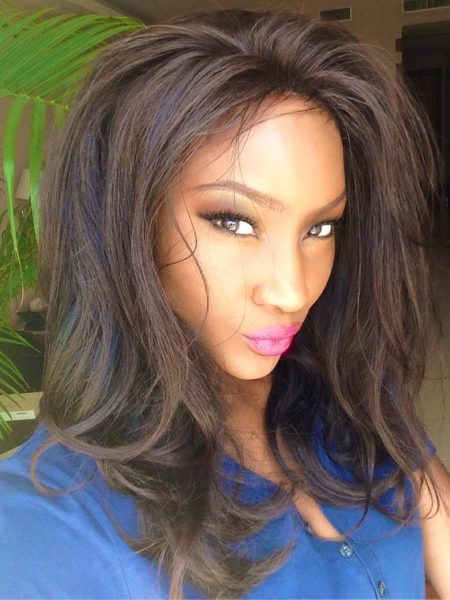 I sincerely lay no claims to being more knowledgeable than anyone, but I do confess that I know better than I did yesterday, last year and a decade ago.
Isio Knows Better is an attempt to capture the shocking and highly entertaining conversation within myself. The conversations between my mind (the sharp witty one), my soul (the lover and the spiritual one) and my body (the playful one concerned with the more mundane things of life). She is the eternal referee between the caustic mind and the sensitive soul. This is Isio. So, here's to making private conversations public.
****
Interesting.
Should I let this mind of mine free rein, I am quite sure she would delight in creating a myth so intricately woven and yet witty enough to do justice to the "deep, dark, intensity" of many Scorpio borns, and the off-handed humour that seems to be in-bred in many Waffarians. Oh, for sure… she will attach a moral lesson there- somewhere at the end, but will weave such a legend that children born in 3092 (indeed 30920 sef) would quake in their tiny boots and clasp their tiny arms around their tiny necks in dry throated terror – even though at some point- they must have laughed in spite of themselves.
Right now, she is impressing upon me to let her write one devastating one, but I say to her, "Tahhhh! Not today Mind-of-mine!"
She is ignoring me and pouting. I give her the ntooooor tongue-out gesture. She laughs.
So, I throw it to you.
Ever wondered how myths/superstitions and legends are created? Think of all the ones you may have heard. From the scary stuff like tales of Madam KOI-KOI with the clacking shoes, and The Lady White- who loved to fling/upturn furniture in a rage, to egbere –the dwarf with the mat from whom stealing it and keeping it successfully for 7 days and 7 nights would give you more wealth than that of Solomon and all the Arab nations combined. Let us not forget the bush-babies with their wide-veined eyes that engulfed half their shrivelled faces and their sparse, needle-sharp teeth.
And then there are the ridiculous ones like being told that putting a skirt on your head (often) would cause a mango tree to sprout overnight, and the disgusting ones like- putting that thing that comes out of a dog's eyes (Yorubas call it ipin oju aja) into your eyes first thing in the morning would allow you to see into the "spirit world". Ewwww.
What about that one about putting that funky insect in your bra (for flat-chested girls) so that your breasties would grow. (*insert side-eyes*) It was a Yoruba word… the name escapes me at the moment. If you did it when you were younger and you deny it- it doesn't matter… God is forever watching you in HD 449D.
Oh my. If I could meet Myth-Creators, I will choose the creators of these Nigerian ones. Haba! They get a keg of kain-kain for their ingenious, darkly twisted creations. Let me introduce some of these stories to you and try to imagine how they were created.
Sweeping/Whispering at night brings bad, bad luck and flying winchi-winchi to your doorstep. I am sure this was created by someone who hated sweeping and the sound of a particular family member who was an awful whistler who loved to whistle at night.
Never eat Garri and Mango together unless you are ready to find out what's on the "Other Side".
It means death surely awaits the earthling who decides to eat garri and mango within moments of each other. So widely believed/peddled/feared was this myth that most people dared not try it.
*scratches chin* This is a strong one. A superstitious village with a huge amount of mangoes and mango flavored everything. Garri was a very, very precious and scarce commodity in those days. Some stingy guy probably got his hands on a stash and got tired of being offered even more mangoes for his garri. He came up with the death by mango-garri combo. Swore by it. Fortunately or unfortunately his sickly niece died that night. He said it was garri-and-mango combo. Both him and his garri were avoided like a plague.
The woman who waved and the kids who waved back.
Apparently, a group of older-children were playing together when a very beautiful woman walked by. The children were so fascinated by her beauty that they stopped and stared. The woman waved a hello at them and they –not wanting to be rude – waved back. That was their doom. At midnight that night they found themselves as black pussy-cats under a paw-paw tree. Dem don chop kpiansh be dat. (Kpiansh AKA witchcraft).
A rude, snobbish child probably gave it as an excuse for not greeting his Aunty Shalewa when she greeted him. Afterall, he couldn't tell his short-tempered, superstitious mother that Aunty Shalewa used to rub daddy's head when she went to harvest cassava in the farm. She would have bulldozed him with her hefty arms with stinging slaps and called him a liar. It was better to create this myth. Ergo- no more having to play nice to daddy's other strange women).
The Bed-wetter Song
Oh my days. Amongst the boarders in my Primary School, there was a song the senior students had the junior students who bed-wet sing to a particular wall of the hostel. The bed-wetter would kneel and knock the wall while singing this song over and over again. The song was sung in Yoruba with the bed-wetter asking to be flogged, should they wet their bed that night.
The fear of ogiri(the wall) was real. As well as people who swore to have been affected by it and eyewitnesses who swore they saw with their koro-koro eyes the devastation ogirihad left behind on another's back. That night, ategun ma fe eni na daa daa (breeze would blow that person well-well), and should he/she be unfortunate enough to wet their bed, behold! Their backs would be laden with garish gashes and whip-cuts. It was as horrible as it was fascinating because the victim never felt the pain but instead felt a "cool-breeze" that drew them deeper and deeper, into a dreamless sleep.Obviously created by someone who was tired of cleaning other kids' concentrated, smelling piss.
My absolute favourite – "I can't be slimmer than this, we have big bones in my family"
Hahhahhaaaa! Oga or Madam. Your own level don pass kain-kain o. You suppose get ONE BASIN OF FRESHLY TAPPED PALMWINE from the Garden of Eden. Haba, Naija! Skeleton no dey fat naaaa… Why are my people like this? With all this love I have for "us". Okay, I imagine this one was created by someone who was just tired of being asked to lose some weight. It sounds logical, but…
The statement "I can't be slimmer than this, we have big bones in my family" is so commonly said and widely believed. It is my personal favourite of all myths simply because it is so often said but still so untrue. I am sorry to be a myth-buster and no disrespect to anyone, but has ANYONE seen a fat skeleton before?
That is because there is nothing like a fat skeleton. Denser, longer, shorter, heavier… yes. Fatter, no. Skeleton no dey fat.Size 2 or size 22. 100 years from now, after being dead, buried and then exhumed for examination, they will "look" alike. (Emphasis on look alike, though they may not weigh the same). What this simply means is that the density of your bones can affect your weight,but does not affect your size.
Urban dictionaries also describe a myth is as "an unproved or false collective belief that is used to justify…" Therefore the statement, "I can't be slimmer than this, we have big bones in my family" is a myth.
Ahhhhhhhh! The things we have heard. So once again I ask, just for fun. If you could create your own myth/legend for whatever reason you can think of, what would you create? Remember, it has to be good enough to make it to year 30920.*Chuckles*
Have a truly terrific Tuesday, as usual!
XX