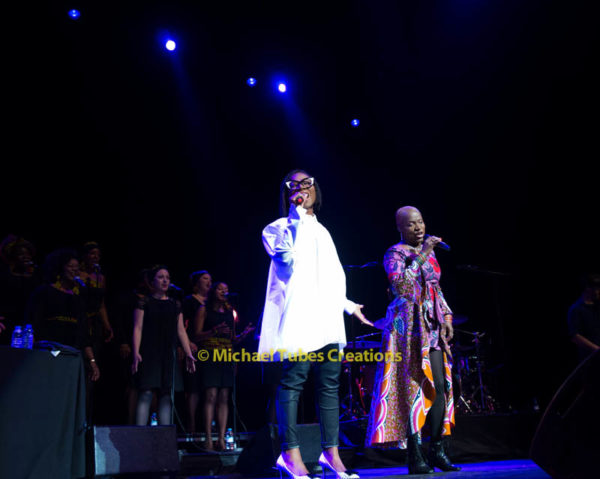 Having Angélique Kidjo and Asa perform on the same stage was amazing!
The two music stars graced the stage on Friday, the 14th of November 2014 at the Southbank Centre and they had the audience on their feet in excitement as they sang and danced along to their performance.
With the energy buzzing through the venue, Angelique invited her fans onto the stage to dance with her, some showcasing their dance moves. The awesome show included performances from her friend, international artist Asa.
While on stage, Angélique Kidjo also used the opportunity to talk passionately against 'Child Brides' in Africa and youth pregnancy in the Western world.
Check on it!
Photo Credit: Michael Tubes Creations