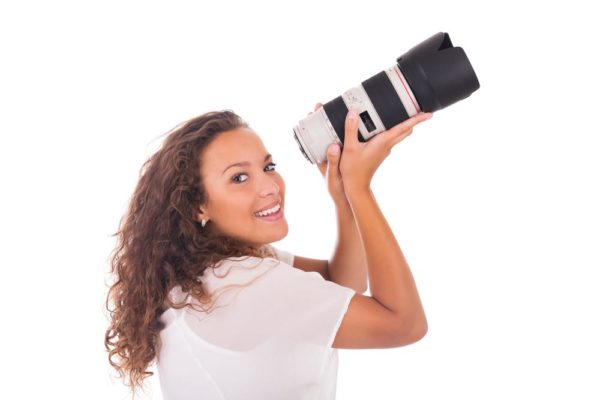 I didn't get a chance to write much all week because I have been reeling from the chronic rigmarole experience that is the voters card registration. After showing up in the afternoon for two days without much result, I decided to take the bull by the horn and arrive the next morning at 4am! Yes people, that's what it took for me to be number 8 on the list; because even at 4am, there were seven people there already. There was a lot of frustration, anxiety, police threats, a lot of standing in queues and perhaps the most perturbing part; an aboki that would not stop singing Iggy Azalea's Fancy. I am relieved to say that at 1:30pm, I received my voter's card!
I would go into the less appealing details about my experience, but that's not why you and I are here. I ran into someone I used to see at events quite often and their choice of dress always left everyone wondering 'but why?' Nevertheless, they had become a regular fixture and we photographers even knew them by name. However, the day I saw this person, they were dressed very normally, almost nice… and that's when I knew for certain that there was a FAST TRACK TO POPULARITY!
The general order in putting together shots from an event is; celebrities- VIPs- regular guests- fashionistas and oh-my-gosh-what-are-they-wearing!
Now we already know our celebs and VIPs tend to play it safe, I may be right when I say that people probably enjoy seeing the train wrecks way more than the well put together guests. You can tell by the comments on the Internet and in print media, everybody is a fashion policeman or woman now and they do not hold back. People need to vent and there is no fun in a safe looking celeb who probably hired a stylist to ensure that they don't end up on the worst dressed list.
As photographers, our job is to capture moments, because that's really what it's all about. If you show up looking like a badly decorated Christmas tree or like you rolled around the closet floor and came out with whatever got stuck on your body…guess what? YOU ARE A MOMENT! In fact, you are a golden moment because in a world of order and sanity, there must be someone who balances the scale and you deserve to be photographed.
If you do this consistently for over a month, people's reaction will gradually go from "what is this?" to "this person again" to "what is their name?" and finally the heartfelt appeals of "please I can style you for free" and etc. Bottom line is; with a bit of luck, your face will be etched in the memory of readers and that is something people wait for ages to achieve!
This brings me back to the person I ran into. Gradually, they started to dress better and I have to say that I was secretly cheering them on in my mind. I refused to believe that anyone would really want to keep looking a mess in public. But every once in a while, they would slip and commit fashion sacrilege but by the next event, they would redeem themselves till finally, they got it right and the people of the internet heaved a huge sigh of relief.
This Christmas will be rife with red carpet disasters as always and I just want to say to all the faux-pas waiting to happen that you are important, you are valuable, we need you, you are performing a public service; without you, there would be no worst dressed list. The people on the internet won't get a chance to show off their fashion knowledge and most importantly, I would be bored to tears at events! See you on the next red carpet!
Photo Credit: Dreamstime | Fernandes Borges Michel