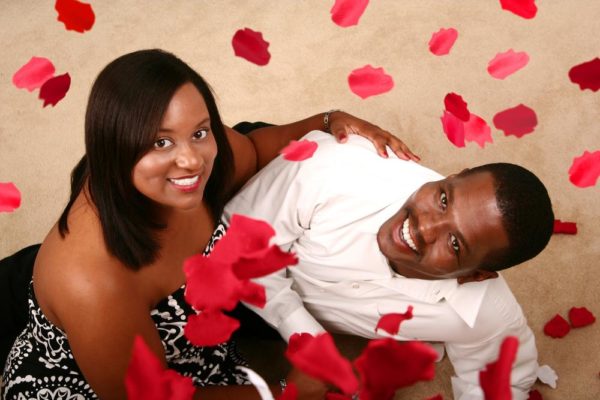 When I was a little girl, I loved fairy tales (who am I kidding? I still love them!). Cinderella, Rapunzel, Snow White, Beauty and the Beast, The Little Mermaid are just a few of my favourites. I loved their pretty faces and the handsome men in their lives who were willing to do the impossible for them. I loved the romance, the totality of love, the way it always ended happily ever after.
I started reading romance novels quite early. Aside from the James Hardly Chase series, I remember I was part of this novel reading clique of girls and we would exchange Mills & Boon novels with each other. I would painstakingly save my lunch money until I got the one hundred and twenty naira I needed to buy my M&B romance fix, and then I would walk quite some distance to Best Way supermarket to buy it. I can't even begin to recall how many times I burnt dinner because I was too engrossed in the stories to remember what I was cooking. Just before my SSCE my lunch allowance was increased so I could buy the much more interesting (wink wink) Temptation series which were sold for one hundred and eighty naira.
With all this early infusion of love and romance, my standards were quite high. I knew exactly what I wanted from a relationship whenever I decided to enter into one. Apart from the compulsory Tall, Dark and Handsome physical specifications, He must adore me unconditionally, always beg when we fight (even when I'm wrong), sing love songs to me with his eyes closed and be driven to irrational actions just to keep me in his life. Yep I had it all worked out.
Bear in mind that I wasn't the belle of the ball in my teenage years. In fact I was a very late bloomer so all the slick guys didn't come and toast me like they did my mates. I was patient to wait for my Prince Charming.
Few years down the road I was still yet to date. All the guys I had met up until that point refused to cooperate with me by fitting into my specifications. They didn't make grand gestures to win me over; they didn't commit their entire lives to chasing me, when they annoyed me they didn't run around in a panic thinking of the most romantic way to appease me. All I heard was "Ehn it's okay", "let's just forget about it", etc. Perhaps the most annoying part was that they refused to serenade me with love songs! How dare they?
I don't know the exact moment I started to face reality. All I know is at one point in my life, I called myself to a family meeting and advised myself "Bia, nne wisdom is profitable to direct oh. If they won't adapt to your style you sef calm down small and see if things change na."
If I hadn't had that talk with myself, my 'Happily Ever After' may have turned to 'Happily Never After' with me staring into the sunset waiting for my version of Disney's Prince Charming. Even as adults, ladies love romantic movies. I hear them sigh in the cinema when the hero grabs his lady and kisses her passionately. I see them get teary eyed at weddings when the minister says "you may kiss the bride". Admit it ladies, you're all like me; we love the idea of love, being loved and being in love.
But could harmless Disney stories and fictional romance have played a part in how we perceive love? Can it be what dictates how we expect to love and be loved today? Can it influence us so much that we miss out on the reality of love? Not as only magical and full of songs and smiles but as a commitment that requires work and effort from both parties to keep it alive.
P.S. I met my husband a few years later. He is dark and handsome and yes he sang for me before we ever saw each other (Bruno Mars – Just the way you are)
Photo Credit: Dreamstime  | Pemotret