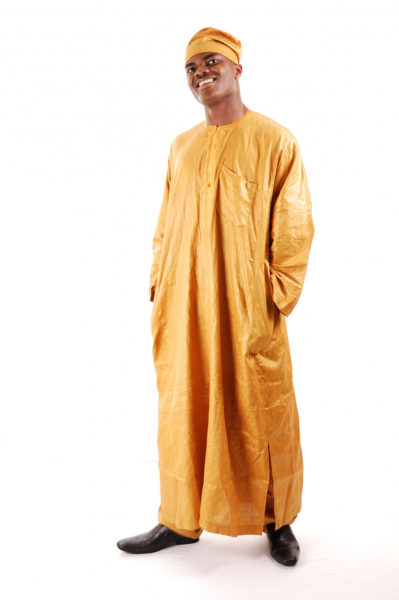 You're never handed a navigation manual for most experiences in life. You just have to figure them out as you go; you know, wing it. And when you have done just that,  you can beat your chest knowing that no one would come bearing a smirk on their face and saying, "I told you so." You've pieced it together yourself, like I have done in my short stay here.
So this here is not an advice of Biblical sureness, but one of jest, borne out of recent experiences of mine and other US newbies who are Nigerians as well. You laugh, that's the idea; you vex, your choice!
So, verily I say unto you, when you are a newbie in America, do not be surprised when people tell you "Congratulation!" Do not as much as ask, "For what?" Trust me you don't want to be that pretentious and ungrateful fool and claim you don't realise that God has buttered your okpa by allowing you into the US. Claim the congratulations in muteness. And please save yourself the stress of wondering why no one congratulated you when you lived in Europe.
When you're a newbie in America know that you've just become uppity and haughty; any description of arrogance is now your chief character. It does not matter what your disposition is, the manners you put out, or what opinions you have. A simple statement like "I am thirsty," could be considered arrogant. Why did you have to say it like that? My dear, don't take it personal. Don't ask why it had to start now, why it is you're suddenly arrogant. Because you're thinking, when you were in Europe, no one called you arrogant. The thing is, people sympathized with you when you were in Europe, and living there you couldn't have been arrogant. "I am thirsty," from Europe would have been pitiable. Biko, don't even mention when you were in South Africa and Malaysia. It was like you went to Lagos from your village in Arochukwu.
In that light I advise that you up communication with your friends from three times a week to 3×70 times a day. You don't want them asking you, "So because you're now in America you feel too big to ping/whatsapp/call?" Never mind that they know your work/school schedule has become hectic. Never mind that they are the same ones who would reply to your messages at a time you have forgotten the discussion. You're in a new place and arrogance comes with the geography. The thoughtful ones would understand; may they be your consolation.
When you're a newbie in America, you have no right to hold an opinion that your ancestors in US migration do not share. You have to consult them to sanctify your opinions and make them worthy of your holding. Were you not told that your rational strength starts where theirs stops? Did you not know that they have been in the US since before your grandmother developed those body parts which marked her a maiden? Or did you not see the Orient TV Owerri breaking news where the mayors of the cities where they live crowned them Obiarije I of Nigeria, Verifier-Of-Nigerians-Opinions-On-American-Issues?
Two passports filled with border entries but none of the US, my dear you are still a JJC so shut up already about America. Let them know when you've been a hundred years in the US; they can hear your opinions about America then. You have been warned! Be careful! Or you will have your opinions about America judged by the longevity of your miserable F-1 visa. Yes, they have Google to help them research your pitiable life and they even know that you were allowed into this land where they have become ancestors through JFK airport, and not LaGuardia. And yes, they are jobless that way, so don't be surprised.
In line with the above, don't have a contentious opinion about black Americans. You're black yourself and you have no business expressing a disagreement about other brothers and sisters. If they eat shit, request a big portion and eat it with a big smile and say it is the best thing you ever had. You don't want your arrogance and JJC proven and certified.
Have no opinions about white folks either. You should be grateful they created this haven where you now seek greener pastures. Never mind all you know about the black labour on which said haven was built. Please when they say your thick accent is sexy, do not be flattered. They may be patronizing you and "You have a sexy accent," might be euphemism for "You sound really weird."
They don't know that to your ears they have an accent, but take heart and please play no imitation games. Wear your tongue proudly. You don't need an accent to blend in, assuming you have to blend in in the first place. If you want to try, don't say you weren't warned when you bite your tongue slurring on those r's, t's, and th's. If by chance you get deep into the wanna–gonna's, please do yourself a favour and drop it when you call Nigeria. You don't want your mama looking into the phone and asking yet again if it is really her child.
Lastly, but a serious note, do not commit the sacrilege of comparing Nigeria with US. That is an ultimate offense. Be proudly Nigerian, it is a calling.
It is hard, you have a lot of balancing out to do. Such is life. Take a clue from you Igbo brothers and know the difference between pomo and kanda. When you bite on pomo it comes off at once. But with Kanda it is a big fight, and two hours later you're still grinding that single bite. With all these rules, all the winging it you have to do as a newbie, you need tough skin to hold your own; kanda, never pomo.
Photo Credit: Dreamstime | Dennis Owusu-ansah