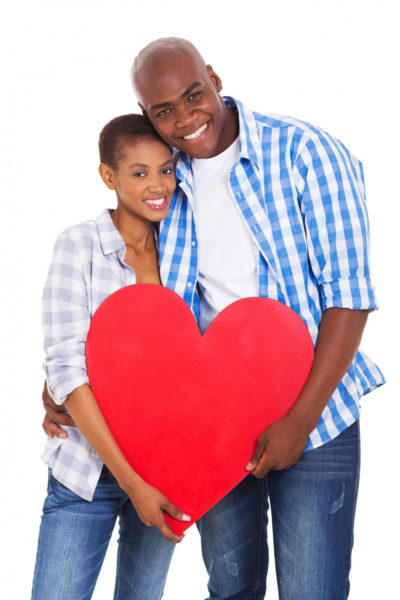 Some fun-seekers in Lagos said on Saturday that the Valentine's Day celebration was low key due to the economic situation in the country.
Some of them told News Agency of Nigeria (NAN) in separate interviews that because of the current state of the economy, most Nigerians now operate on a tight budget.
Oluwaseyi Adefowose, a banker said that the rise in the Naira-Dollar exchange rate had affected a lot of Nigerians during the Valentine's Day celebrations.
"So many people do not have money to celebrate Valentine's Day.
People now plan their finances around more serious and important commitments, Valentine celebration is certainly not most people's priority now,'' he said.
Temitope Ayilara, an engineer, said that the country's economic condition had called for cautious spending.
"Most people prefer to stay at home and manage their little resources than celebrate Valentine's Day in an elaborate manner,'' he said.
Cynthia Fidelis, Manager of Jayvibes Entertainment at Sweet Sensation, Lagos, said that Nigerians were more concerned about addressing their pressing needs.
"Most people have not paid their children's school fees and you are talking about Valentine.
The Nigerian government needs to work on the current economic situation in the country,'' she said.
Emmanuel Olajide, a teacher, said Nigerians were fun-seekers but the current economic situation was affecting Valentine celebrations across the country.
"Majority of Nigerians crave for fun but your pocket has to dictate to you, how you seek fun at this trying time,'' he said.
He urged Nigerians to remember the less-privileged and the orphanage homes during the Valentine season.
Meanwhile, relaxation spots and business owners in Ikorodu, witnessed low patronage of fun-seekers.
Observers noted that preparation for the general election was responsible for the poor patronage during the Valentine's Day celebration.
Peters Elijah, a hotel operator, said that there was no special programme for the celebration due to the fact that the day that initially fell on the presidential election date.
"We did not plan any special event for Valentine's Day because of the election which was earlier scheduled for Feb. 14," he said.
Caroline Amadi, who manages a beer parlour at Odonla, Lagos, said that patronage in her shop had decreased compared to last year's celebrations.
"I cannot give specific figure of sales now but from my estimates, last year was better in terms of sales. The few customers blame it on the state of country's economy," she said.
Photo Credit: Hongqi Zhang (aka Michael Zhang)/Dreamstime.com