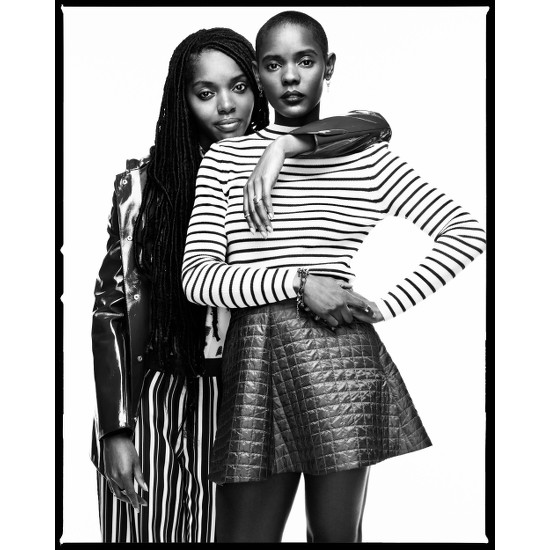 In recent times, the topic of race in the fashion industry has sparked many conversations. From designers' lack of using coloured models in their runway showcases and campaigns, to black models being seen as the same simply because they're all black; the fashion industry's race code has been under a lot of scrutiny.
To further shine light on this, online magazine Vice.com reached out to, and interviewed several players in the industry of various unique ethnicities. One of those interviewed are Nigerian-American designers Darlene & Lizzy Okpo of fashion label – William Okpo.
The 28 and 24-year-olds shed light on how they are pre-conceived and accommodated in the fashion industry especially based on their race, design aesthetics and vision in fashion.
Read excerpts below;
On their experience working in the fashion industry internationally
Our experience in the fashion industry has always been a hot and cold situation. They pre-judge what and who we are. We are often seen as the designer sisters who do streetwear. We look at that and say, Our aesthetics can sometimes be no different than Carven or Alexander Wang, why are we streetwear and they are considered ready-to-wear?
Lizzy on breaking stereotypes in international fashion
We grew up watching Martin and the character Shanana was a typical person we would see in our neighborhood. I find it so funny that now Vogue, who has been scared of that woman who shook her head and rolled her eyes, puts her in their editorials with baby hairs, Timberlands, and bamboo earrings. I felt like that was something that we were told, 'You better not do that' because then we would be a stereotype.
Darlene on being role models for young black girls
We are trying to be that positive energy for young girls. There aren't a lot of programs that are fashion based, where you could just tell a girl who grew up in Bed-Stuy that she could be a fashion designer. [Blacks] have a lot of buying power, and we spend a lot of money, but we aren't represented on the business side. It's hard when you are the only one.
Read the rest of the interviews here: www.vice.com
Photo Credit
Photography: Christelle de Castro
Styling: Miyako Bellizi
Makeup: Allie Smith
Interviews: Erica Euse