Nigerian sisters Darlene and Lizzy Okpo are the designing duo behind the New York City-based fashion label William Okpo. Named after their Nigerian father, the brand is a dedication to his love for print, colour and silhouettes.
A while after their brand was launched 5 years ago, singer, fashionista and DJ Solange Knowles fell in love with their bright and bold designs and they since then developed a relationship that spanned beyond the pieces they make.
Last year it was announced that Solange would be curating her own collections for sportswear brand PUMA, and of course she brought the Okpo sisters, as well as 2 other brands – Hisham Bharoocha & Gerlan Jeans, on board for the aesthetics.
In an interview with i-D magazine for their latest issue, the sisters dish on their creative relationship with Solange, their latest collection and more.
Read excerpts of the interview;
On their collaboration with Solange on PUMA
Lizzy: Solange has been a friend for a few years. We work with her on many projects and when she became the art director of Puma, she wanted to curate her collections, not claim she was designing them. She wanted to honour the people that she loves and help create based on what she admires. She loves visuals so she chose Hisham Bharoocha, Gerlan Jeans, and us. By bringing all of us on, she helped Puma to open up and take a different approach on things. We all connected so well and we really got to express ourselves. There were no rules.
Darlene: It was an amazing and interesting process; we all went up to their headquarters and design lab in Boston together. There was so much fabric and we were like, "You mean we can pick any of it?" It was like a fun house.
On their latest collection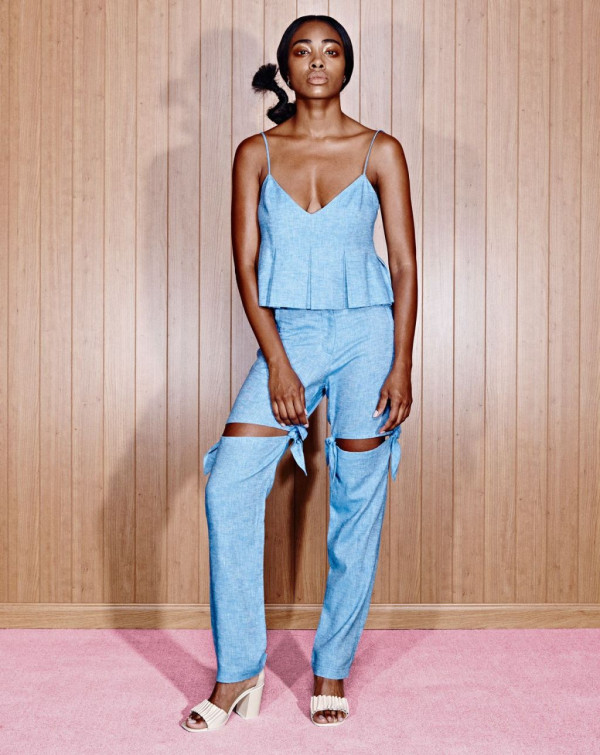 Lizzy: Every season we always try to do something fun, silly, and quirky, and this collection definitely was that. We didn't want any boundaries this season; we weren't trying to please anyone but ourselves.
Read more on how they started designing, New York and more on www.i-d.vice.com
Photo Credit: Getty Images/Ben Gabbe