A few weeks back, South-Sudanese model, Nykhor Paul wrote a message on her Instagram page touching on the sensitive issue of racism and colourism in the fashion industry.
That message went on to resonate with models, makeup artists and pretty much all of social media who then started to discuss the very prominent issue and how severe it can get when it comes to colourism and racism in modelling. Models like Mulan Itoje, Nigerian makeup artists like Joy Adenuga and more have also spoken on the issue, and now, we get to hear from Nykhor herself.
In an interview with Style.com, Nykhor talks about her stirring Instagram post. She also talks on what inspired it, the impact it has had and more.
Read excerpts below;
***
On why she posted the message about racism in the fashion industry
I've been in this industry for a long time, so it wasn't one thing that set it off. It's been a constant battle. It's not just the makeup; it's not just black models not getting booked. Dealing with all the makeup issues, skin issues, hair issues, it makes you feel inadequate, especially when you've come to work geared up and ready to do your job as a mannequin. This is not just something I'm going through—a lot of girls are going through this.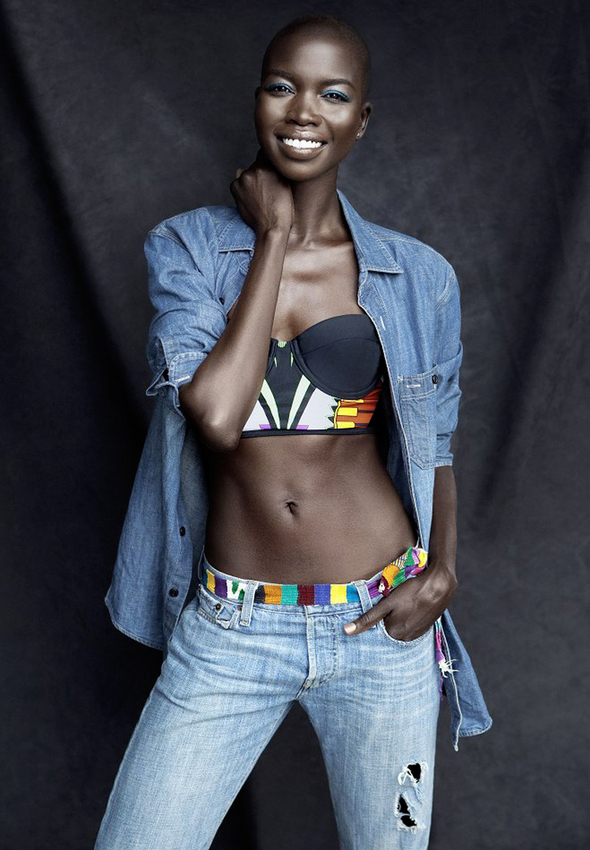 On if she anticipate the reaction it got?
I certainly didn't think it would get so much attention. [After posting the Instagram], I woke up the next day and saw the comments—some of them made me so sad. I just started crying, because that people reacted this way speaks to the fact that there is something larger going on. People have been afraid to speak up.
Does she think there will ever be a solution to lack of diversity and racism in the fashion industry?
I don't know what the solution is, but I do feel people need to expand their idea of what black models can do. Black beauty can be Chanel, black beauty can be Dior, it can be Lancôme and all those things. Clients can have a narrow definition of beauty, but so can agencies. I was turned down like crazy by London agencies because they're like, "Oh, we already have a dark girl like you." Then I'd look it up and see that she was nothing like me at all. There is still the idea that if you have two dark girls, they are interchangeable. When you have a board of a hundred girls and only a handful are minorities, there is something wrong.
On what the best thing to come out of her post was/is
I think the best thing that has happened is that it creates a healthy dialogue. That is the only thing that I want, a conversation, and not a racist one or an antagonistic one. People are talking about it in Kenya, in Brazil, in South Africa and Spain. There are girls who have written me, telling me that this is an issue they face daily, and if I can provide a voice for those dark-skinned girls and this issue, I'm happy to. Part of the reason I think people were so reluctant to speak up is because you risk being labeled the angry black girl. This has been going on since the days of Bethann Hardison, Iman, Alek Wek, Naomi [Campbell]: The issue isn't new, but I'm hoping to see more change now. We're in a time when people are more conscious and more aware of the realities.
Read more from her interview with Style.com here.
Photo Credit: Getty Images/Jason Carter Rinaldi | Style.com/Red Models